Judiciary: 45 arrested in corruption probe
August 6, 2018 - 20:24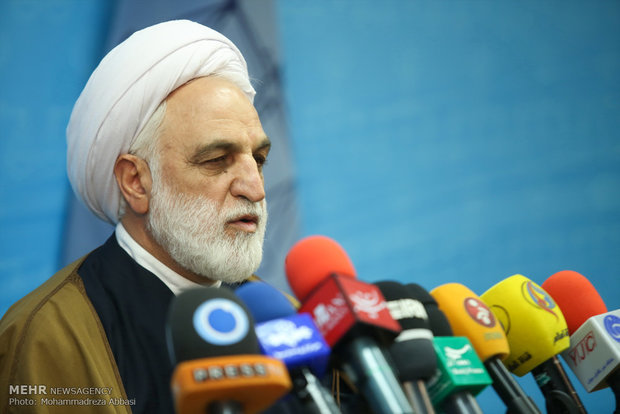 TEHRAN – Judiciary spokesman Gholam-Hossein Mohseni-Eje'i said on Monday that so far 45 people have been arrested as part of a probe into the high volatility in the foreign currency market.
"So far, 45 individuals have been arrested over their role in the foreign currency market," Mohseni-Eje'i said, ISNA reported.
He added that a number of them are still under custody, and some of them have been freed on bail.
"Yesterday (Sunday), seven people including a former deputy central bank governor and five foreign exchange dealers were arrested for alleged economic crimes," the spokesman explained.
MH/PA