Politician sees no ground for probable Rouhani-Trump meeting in New York
August 10, 2018 - 21:15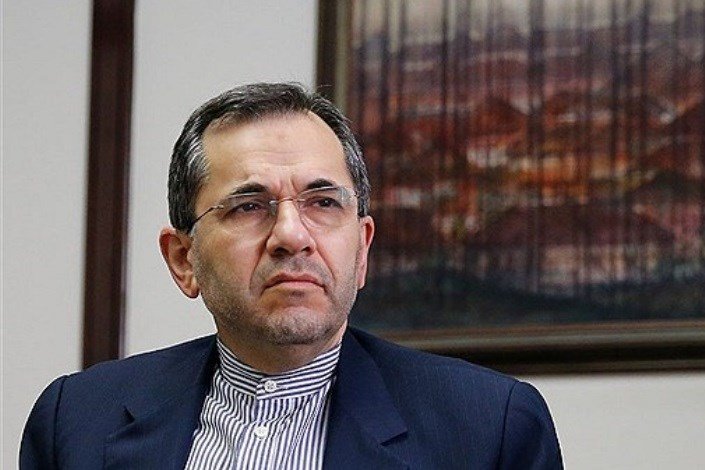 TEHRAN – Iran's deputy director of the presidential chief of staff for political affairs believes that the ground is still not fertile for a potential meeting between President Hassan Rouhani and his U.S. counterpart Donald Trump on the sidelines of the United Nations General Assembly in New York in September.
Majid Takht-Ravanchi told ISNA in an interview released on Friday that everything needs its own prerequisites before being translated into reality and currently there is no ground for such a meeting.
"We should not anticipate a Rouhani-Trump meeting in New York, nor shape an inflated expectation for [our] people," noted Takht-Ravanchi who was a member of Iran's negotiating team in crafting the nuclear agreement, aka JCPOA.
He went on to say that Trump would not score its ends through reimposition of sanctions against Iran.
"Trump is not serious about talks with Iran, otherwise, three months ago, he did not quit an agreement, which was signed by the government of his own country."
About measures taken by European powers to preserve the 2015 nuclear deal, particularly practical ones rather the verbal, Takht-Ravanchi said, "You only perceive generalities of the statements but we have been negotiating for several months and getting into in-depth discussions. You don't see what's going on behind the debates; for instance, about the ones on banking issues… Now it's [still] not possible to expose those matters."
He also underlined that Iran is trying not to publicize every detail of its negotiations with the Europeans before they haven't led to a result.
"It is not necessary to publicize every detail that we have entered during our talks [with the European partners] until we have not reached an outcome… we even do not broadcast news about some of delegations we send to the talks."
He also referred to guarantees that Iran has demanded Europe to secure oil trade and banking transactions and how they would be enforceable.
"We are working with Europeans on providing guarantees; we have raised the issue with them to ensure that guarantees would be made both in the written word and practicably possible," he explained.
AFM/PA