Pakistan no longer 'darling' of West, new Foreign Minister asserts
August 26, 2018 - 10:18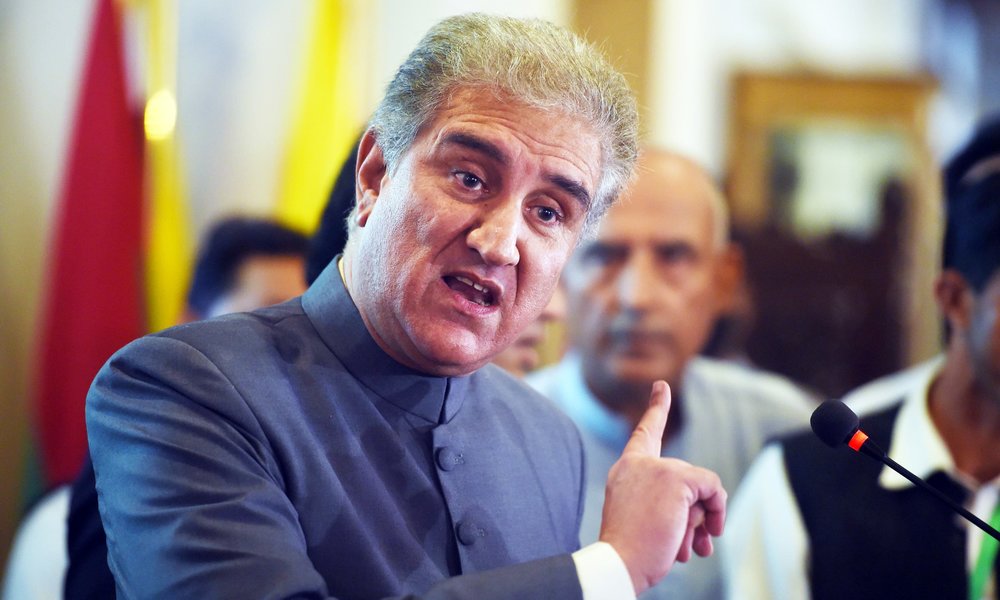 TEHRAN - Bearing testimony to the deteriorating ties between the U.S. and Pakistan and the changing regional dynamics, Pakistan's new government led by cricketer-turned-politician Imran Khan has made it amply clear that the country will no longer crawl or crouch before the Western powers.
Addressing media persons in Islamabad, Pakistan's new Foreign Minister Shah Mahmood Qureshi spelt out his government's foreign policy, saying that the world has changed in political dynamics and Pakistan was longer a 'darling' of the West.
There has been a lot of speculation over what will be the foreign policy of Khan-led government in Islamabad. While some argued that Khan, being a fiercely independent and firebrand politician, will chart a new course of foreign affairs, some political pundits said he would have limited say as the influence of military leadership comes into play.
Khan, unlike his predecessor, is seen as anti-America. He has publicly issued statements denouncing the Trump administration's regional policies, especially in Afghanistan. He has also backed the Iranian nuclear deal, much to the chagrin of hawks in Washington.
Qureshi's statement is significant as it comes less than a week after Khan was sworn in as Pakistan's 22nd premier, succeeding his political rival Nawaz Sharif. According to observers it is a sign of things to come, especially in Khan's relationship with the U.S.
"Peace and stability in the region is vital for us,"Qureshi said, adding that Pakistan will be represented effectively in the world, and all state institutions of Pakistan are on the same page. "We do not want Pakistan's name on the Black List," he asserted.
Commenting on U.S. State Department's readout on the phone call between Khan and U.S. Secretary of State Michael Pompeo, Qureshi said it was 'contrary to fact'. Earlier the foreign office had slammed the U.S. State Department for issuing a statement that was "factually incorrect".
With the growing divide between Islamabad and Washington, China has inched closer to Pakistan, becoming its all-weather ally. Qureshi informed that Chinese foreign minister will visit Pakistan on the 8th or 9th of September, during which the two sides are expected to discuss issues of mutual concern and the progress on China-Pakistan Economic Corridor, an ambitious 62-billion project.
Qureshi said the new PM represented the common man's emotions in his first address to the nation. He said Khan took big decisions in the first cabinet meeting that required public support.
"The nation must be ready. Some bitter decisions will have to be taken. Imran Khan has requested the public for support. Economic issues need attention while the situation is very complicated and challenges are also faced on the foreign front," he stated.
He also thanked the Indian Prime Minister Narendra Modi for congratulating the Pakistani people and maintained that the international community desired peace in Afghanistan
The Foreign Minister said that Pakistan had received a letter from Indian Foreign Ministry, adding that Prime Minister Imran Khan has clearly indicated that if India takes one step forward Pakistan will reciprocate by two.
Khan, in his victory speech, had expressed his desire to engage with India and resolve the long-standing issue of Kashmir. He also has said that Pakistan doesn't want confrontation with any country and that there would be no compromise on national interest.
The newly-elected PM visited Foreign Office on Friday where he was briefed about challenges and opportunities facing the country, said a statement.
Sharing his vision, Khan said the new government wanted better ties with the neighbouring countries