War with India is not an option; only solution is dialogue: Pakistan's FM
September 29, 2018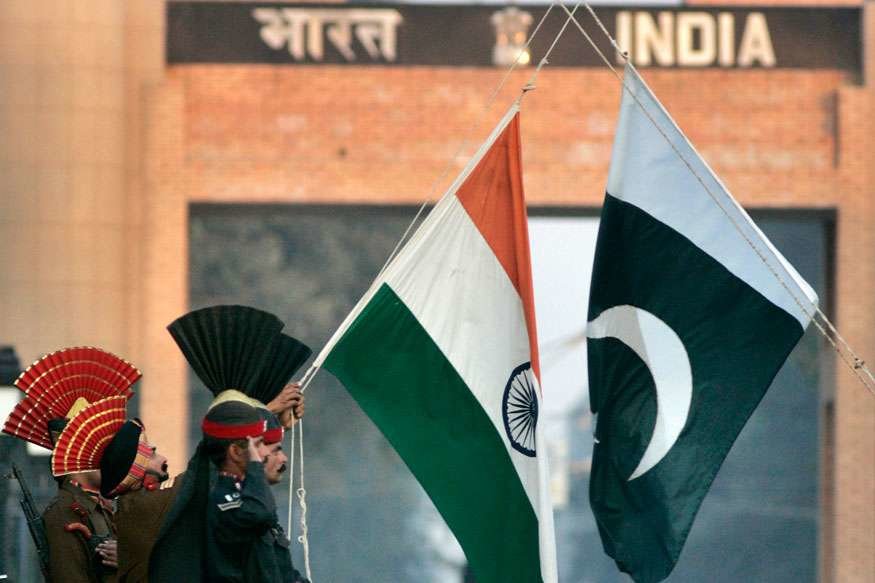 TEHRAN - Following the war of words between India and Pakistan last week, the prospects of peace and reconciliation between the two estranged South Asian neighbors have again dimmed.
In an interview to a foreign news channel, Pakistan's foreign minister Shah Mehmood Qureshi said the Pakistan Tehreek Insaaf (PTI) government elected last month had inherited strained relations with India and was working to improve them.
In recent weeks, there were concerted efforts from both sides to improve ties. In his victory speech, Khan said Pakistan was willing to take two steps if India took one step, indicating his desire to open a new chapter in Indo-Pak ties.
However, after India canceled the foreign minister-level talks with Pakistan on the sidelines of UN last week, in protest against the killing of policemen in Kashmir and issuance of stamps in Pakistan honoring Kashmir's militant commanders, all recent gains were squandered.
It was followed by war of words in which India said Khan had shown his "true colors" and Khan termed India's Prime Minister Narendra Modi "a small man" occupying a big chair.
Referring to Khan's July 26 peace offer to India, Qureshi said that seeking a constructive dialogue with India was a key component of the new government's policies. "What we did…we thought made sense. Two neighbors with outstanding issues, atomic powers. How do you fix things? War is no option. There is no military solution: the only solution is a dialogue," he said.
He rejected claims that the successive Pakistani governments aided the Taliban. "They were helping their own country (and were trying to) overcome a situation which was not of their own making," he said.
He also spoke about America's links with Afghan fighters during the 1980s, when Washington backed 'mujahideen' against Soviet forces. "Who were these people? Who supported them? Who trained them? We forget history and at times we overlook that friends change," he asserted.
"People that you supported, some of the people, were called extremists. Weren't they invited to the U.S.? Weren't they entertained in the White House? So, friends change. Circumstances change. We were just defending and protecting ourselves," he said.
He said U.S. is looking for new friends in the region, so is Pakistan. "They are looking at different options; they are looking at new friends in the region. We do have friends who have been consistent and very valuable. China is one of them," he said, adding that some other nations also recognized Pakistan's strategic location and understood its importance. "So, we are not alone, everyone has options".
According to a recent report in China's state-run newspaper Global Times, which is often seen as a reflection of Beijing's official stand, U.S. focus in South Asia is gradually shifting from Pakistan to India, with latter making no secret of its reluctance to continue to be subservient to the U.S. interests.
What has complicated the matter further is that Imran Khan has traditionally been seen as a fierce critic of U.S. South Asia policy. Since assuming power, he has made no effort to reach out to Washington, but has expressed his strong desire to improve ties with regional countries, including Iran. His government's backing of the Iranian nuclear deal has also ruffled feathers in the power corridors of Washington.