Economic suspects stand trial
August 26, 2018 - 21:10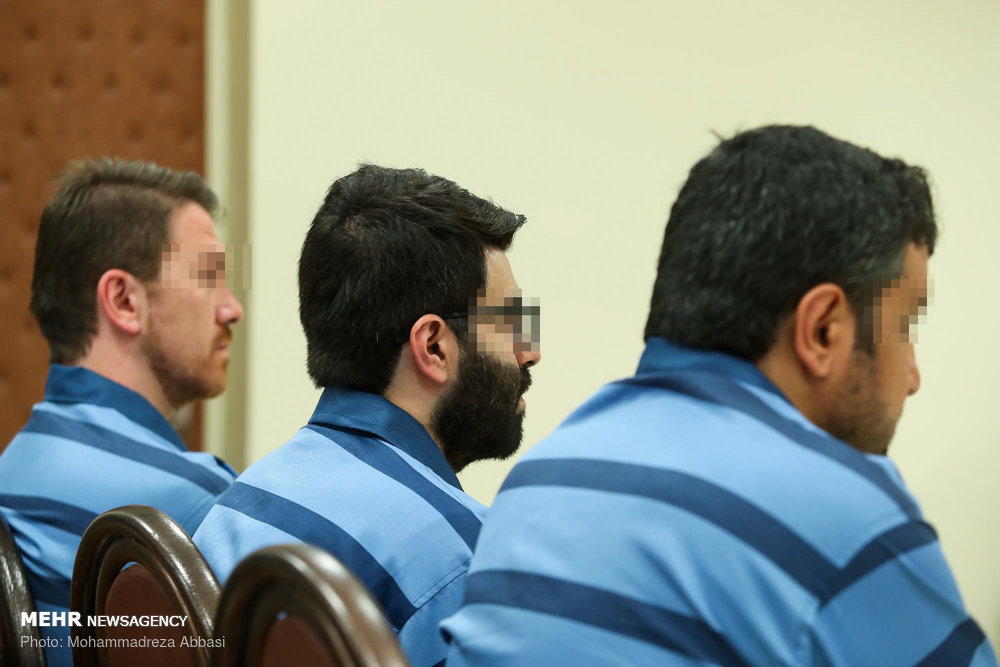 TEHRAN – Three individuals on Sunday stood trial on charges of disrupting Iran's economy. These three had received government-subsidized foreign currency for importing goods, but sold the goods at unjustifiably high prices.
Last Monday, Judiciary chief Ayatollah Sadeq Amoli Larijani said that 120 individuals were in custody as part of the Judiciary's fight against corruption. He had also emphasized that Judiciary would show no leniency in dealing with "economic corruptors" and disturbers of the financial market.
The public opinion is demanding severe punishment against individuals who have been using the economic sanctions as a pretext to agitate the foreign currency and gold coin markets. The U.S. dollar surged to about 110,000 against the rial this month while last year it stood around 38,000.
Judiciary spokesman Gholam-Hossein Mohseni-Eje'i announced on Sunday that the body had sentenced 6 individuals to death for corruption over the last few years.
"Of these 6 individuals, two protested the court's ruling and then an appeal court overturned their sentences to 20 years in prison," Mohseni-Eje'i said at a press conference, ISNA reported.
He said at least 311 individuals have been handed down sentences.
A few have been given death penalty, some life imprisonment and some others sentenced to 25, 20, 10 and 5 years in jail, the Judiciary official explained.
MH/SP