Konya Mystic Music Festival hosts Iran's Shams Ensemble 
September 26, 2018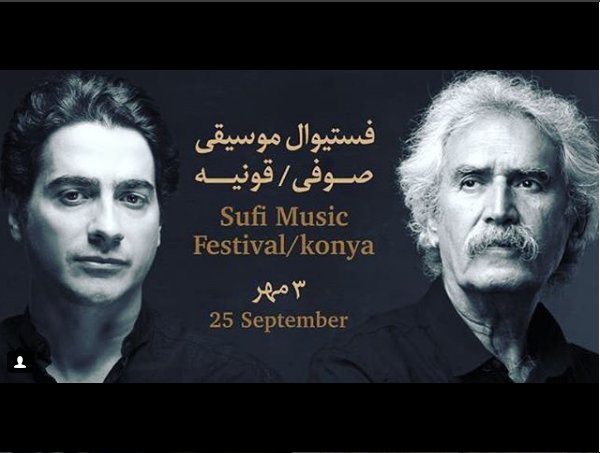 TEHRAN – Shams Ensemble, the Iranian group that is most famous for its Sufi performances, gave a concert at the Konya Mystic Music Festival in the Turkish city on Tuesday, the organizers announced.
The ensemble led by veteran tambur virtuoso Keykhosro Purnazeri performed in company with vocalist Homayun Shajarian.
Hossein Rezainia, Azad Mirzapur, Aiin Meshkatian, Kaveh Gerayeli, Kimia Jamshid, Donya Kamali and Sepehr Ramin were other members of the group.
Other ensembles are coming from Azerbaijan, Tunis, Macedonia and Bosnia Herzegovina.
The festival will be running until September 30 at the Mevlana Cultural Center in Konya, which is home to the mausoleum of the Persian poet and mystic Molana Jalal ad-Din Rumi.
RM/MMS/YAW