Russia cannot force Iran out of Syria: Putin
October 19, 2018 - 19:2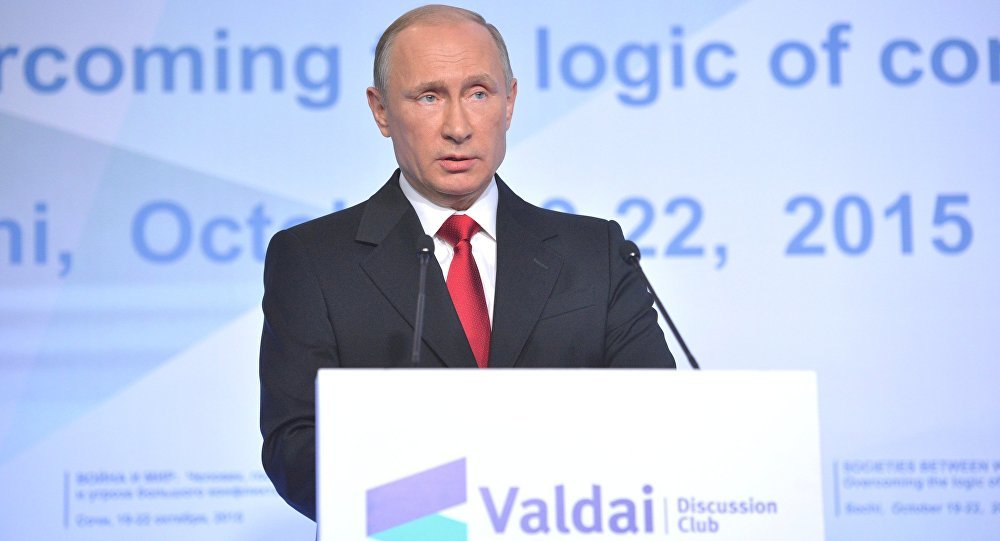 TEHRAN - Russian President Vladimir Putin said on Thursday that Russia cannot force Iran to end its presence in Syria and rejected U.S. and Israeli calls for Moscow to persuade Iran to pull its military forces out of Syria.
It is not what Russia can make a decision about and a possible withdrawal is an issue between Damascus and Tehran to decide, Press TV reported him as saying in an address to the annual meeting of the Valdai Discussion Club in the Black Sea resort city of Sochi.
The issue, however, can be discussed among Iran, Syria, and the U.S., with Russia joining the dialog, he added.
Putin also said the countries calling for Iran to leave Syria should provide guarantees that they would not meddle in Syria's affairs.
U.S. must withdraw from Syria: Iranian diplomat
Es'haq Al-e-Habib, the Iranian deputy ambassador to the UN, said on Wednesday that the U.S. must withdraw from Syria and stop supporting terrorism.
During his speech at the UN Security Council, he said that Washington must end its occupation of Syrian territory – where it has thousands of boots on the ground -- and its support for terrorist groups.
The Iranian official also denounced the destructive role that Washington's close ally Saudi Arabia is playing in the Middle region, including its support for Takfiri terror groups in Syria.
Regarding the armed opposition groups fighting the Syrian government, he said all states with influence over such groups must encourage them to lay down arms and join the political process.
Al-e Habib further stressed that Iran's legitimate presence in Syria is aimed at fighting the U.S. and Saudi-backed terrorists in the Arab country.
NA/SP