Erdogan says 'savage' murder of Khashoggi was premeditated
October 23, 2018 - 14:7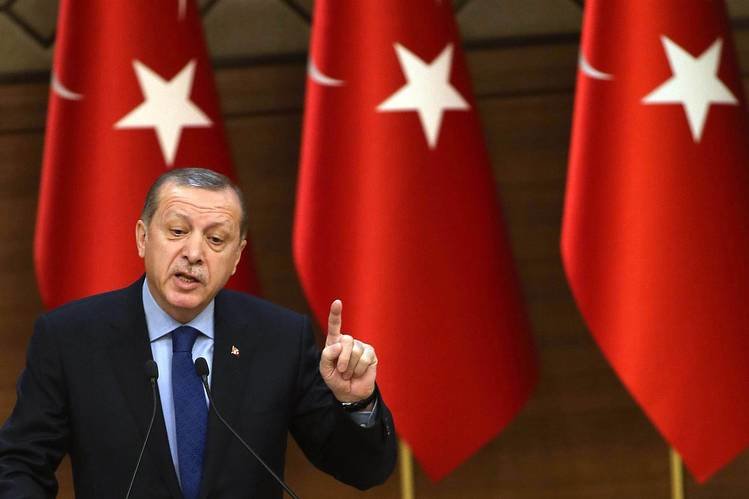 Turkish president Recep Tayyip Erdogan  says there are strong signs the killing of dissident Saudi journalist Jamal Khashoggi was planned and that he was killed in a "savage way". 
Speaking in parliament on Tuesday, he asked why the journalist's body has still not been found and said Saudi authorities must reveal those who planned to kill the writer, regardless of their rank.
Erdogan said that he does not doubt the Saudi King Salman's sincerity, without elaborating, while he did not mention Saudi Crown Prince Mohammed Bin Salman, the kingdom's de facto ruler who U.S. official suspect ordered the killing.
He also said the whereabouts of Khashoggi's body were still unknown and he demanded Saudi Arabia to reveal the identity of a "local collaborator" who allegedly took the body.
The Turkish president said diplomatic immunity could not be used as "armor" for the murder, and said that he wanted any and all suspects of the murder tried in Turkey.
"All those from the highest level to the lowest level will be highlighted, and will get the punishment they deserve," Erdogan said.
He said Saudi authorities must reveal those who planned to kill the writer, regardless of their rank.
Khashoggi, a Washington Post columnist and outspoken critic of the crown prince, disappeared after entering the Saudi consulate in Istanbul to obtain documents for his upcoming marriage.
Riyadh initially denied the journalist had been killed inside the building, before announcing on Saturday he had died during a "fist-fight".
However, Turkish officials believe Khashoggi was tortured at the consulate by a "hit squad", who murdered him before dismembering his body and dumping it in a forest.
Erdogan said the Saudis then used a "body double" as a decoy in a bid to cover their tracks, with the man caught on newly-released security camera footage walking out of the consulate after Khashoggi was killed.
The new video coincides with reports by a pro-government Turkish newspaper that a member of the crown prince's entourage made four calls to the royal's office from the consulate around the same time.
Saudi authorities have so far arrested 18 people in connection with the death, while a senior security official and a close aide to the crown prince have also been dismissed.
However, critics of the Saudi regime allege this action has been taken in order to shield Prince Mohammed from any responsibility over the case.
(Source: The Independent)