G7: Saudi explanation of Khashoggi's death leaves many questions unanswered
October 24, 2018 - 11:57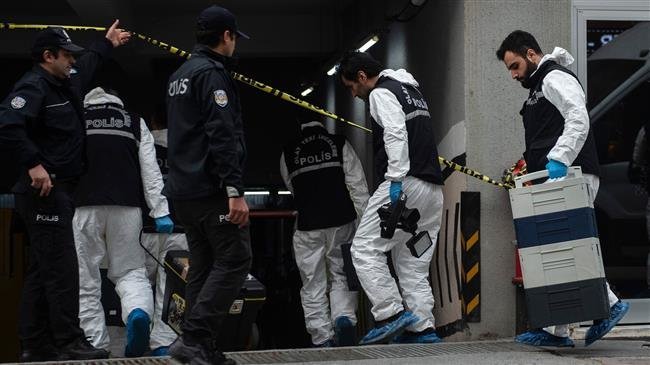 Foreign ministers from the Group of Seven leading industrialized nations (G7) have strongly denounced the murder of dissident Saudi journalist Jamal Khashoggi in the Saudi consulate in Istanbul and found Riyadh's explanation of his death unconvincing since it has left "many questions unanswered."
In a joint statement released on Tuesday, the foreign ministers of every G7 nations – Canada, France, Italy, Japan, Germany, the UK, and the US – along with the high representative of the European Union condemned the journo's death "in the strongest possible terms."
"The confirmation of Mr. Jamal Khashoggi's death is a first step toward full transparency and accountability. However, the explanations offered [by Saudi Arabia] leave many questions unanswered," the statement added.
It also called on Riyadh to fully cooperate with the Ankara's probe into the killing, and to provide a "thorough, credible and transparent" accounting of the circumstances surrounding Khashoggi's death.
The G7 ministers further called on Saudi Arabia to hold to account "those responsible for the killing... and put measures in place to ensure something like this can never happen again."
Khashoggi, an outspoken critic of the Saudi government, had been living in self-imposed exile in the United States since 2017, when Saudi authorities launched a massive crackdown on dissent.
He was seeking to secure documentation for his forthcoming marriage when he entered the Saudi consulate in Istanbul on October 2, but never came out despite Riyadh's initial claim that he exited the mission less than an hour after entering.
The kingdom, however, later admitted that the journo had been murdered in the consulate after diplomatic pressure grew tremendously on Riyadh to give an account on the mysterious fate of its national. However, it said that it did not know the whereabouts of the journo's body, which is widely believed to be dismembered.
Meanwhile, Turkish Hurriyet daily said that police had found Khashoggi's clothes inside two suspicious suitcases in the trunk of a Saudi consular car abandoned in a private parking lot in the Sultangazi district of Istanbul.
Another report on Tuesday by UK-based Sky News broadcaster, citing unnamed sources, claimed that the journalist had been "cut up" and his face "disfigured." One of the sources even suggested that Khashoggi's remains had been discovered in the garden of the Saudi consul general's home.
The report came after Turkish President Recep Tayyip Erdogan said body of ill-fated journalist had not been found, demanding Saudi officials to disclose its whereabouts.
"Why has the body of someone who was officially said to be killed not been found yet?" Erdogan asked, during a speech he delivered at a meeting of his party's lawmakers in capital Ankara on Tuesday.
He further criticized Riyadh's contradictory reports in the days following his disappearance, saying Ankara will not stop its investigation until all major questions in the case are answered.
Amnesty International has already said Riyadh's explanation of Khashoggi's death in the Saudi consulate in Istanbul appeared to be a whitewash of "an appalling assassination."
The rights group also said the "impartiality" of a Saudi probe into the case would remain in question after the kingdom admitted that Khashoggi had been killed inside the consulate.
(Source: press TV)