By Mohammad Ghaderi - Twitter: @ghaderi62 - Email: m.ghaderi62@gmail.com
Warning to Oman: don't ruin your future by forgetting history
October 28, 2018 - 9:50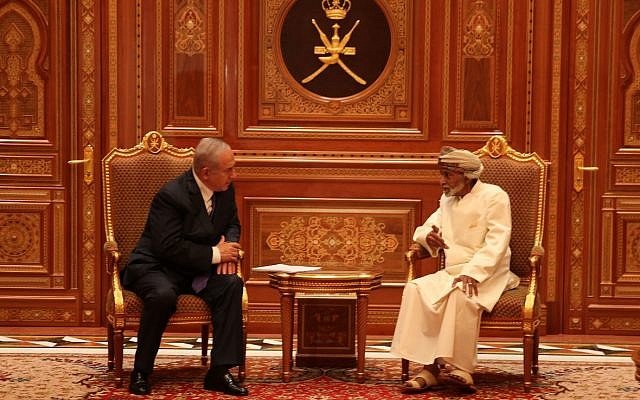 TEHRAN - After Benjamin Netanyahu's trip to Muscat which was aimed at causing conflict between Islamic countries and white-washing Palestinians' genocide in Gaza Strip, Omani Foreign Minister Yusuf bin Alawi attended Manama Dialogue security summit in Bahrain and made a speech. 
Bin Alawi's speech, made under obvious pressure from U.S. to change the atmosphere in favor of Zionist regime, contained some remarks that Sultanate of Oman is certainly aware of its consequences.
These are the points that Sultanate of Oman need to take into consideration:
1. Zionist regime and Benjamin Netanyahu who falsely call themselves the representative of Jews and are currently tackling a variety of local and regional problems, seek rescue from their certain annihilation with fueling "Iran phobia" and covering up their crimes against humanity over the last 70 years. Trump's support of the usurper Zionist regime is definitely not aimed at resolving the regional problems in west and west south Asian, but it is aimed to set the ground to orchestrate the century's unfair deal in favor of the usurpers of the holy lands in Palestine.
2. In current situation that there is almost a universal union against U.S. and its allies due to their abnormal behavior, it is ordinary that their plans, especially in regard to Palestine, have been interrupted; consequently kindling hostility and abusing the good reputation of a country like Oman is their last resort in changing the world's ambience and postponing their imminent failure and annihilation.
3. Considering the fact that Sayyid Qaboos bin Said, the Sultan of Oman hosted Netanyahu and bin Alawi's speech at Manama Dialogue, Muscat's officials must heed the warnings that this behavior will neither result in the same conclusion that Muhammad Anwar el-Sadat reached in making peace with Israel, nor will it have any benefit for Muslim community or for resolving Palestine's issues. So, don't let your name to be recorded in history as the supporter of a mock-up, usurper and anti-human regime, in case the future generations remember you in contempt.