'Closing industries rather than schools would tackle pollution'
November 3, 2018 - 20:13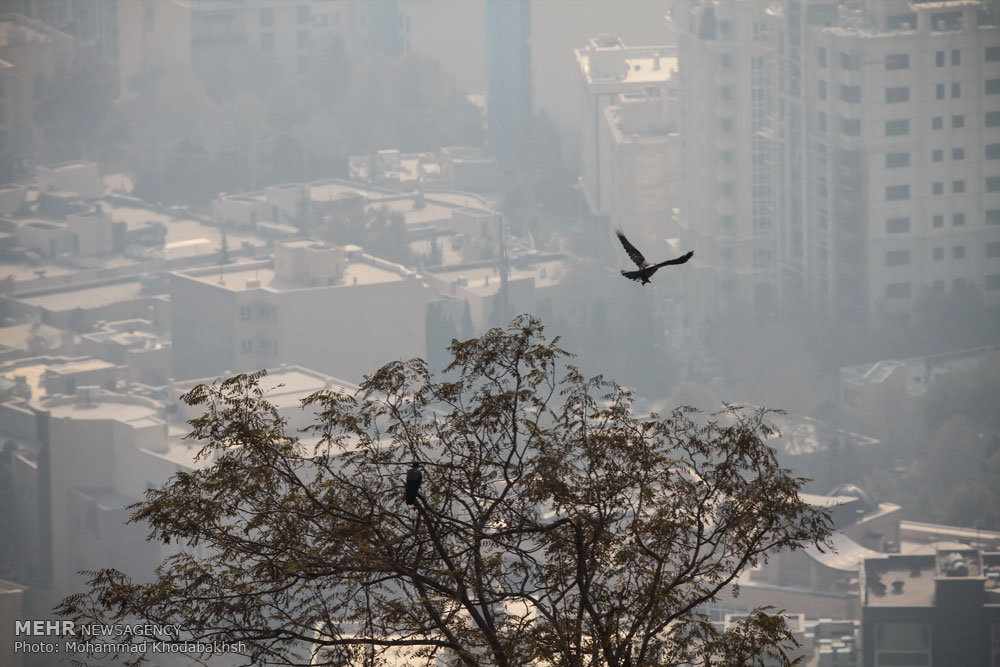 TEHRAN – The Department of Environment (DOE) planned to halt industries and activities emitting the most pollutants to contributing to Tehran's air pollution rather than closing schools, during the second half of the current year (September 2018- March, 2019), Tehran's DOE chief has said.
Normally persistent air pollution cause great inconvenience to the citizens of the busy capital of Iran in autumn and winter and the first response is to close schools or in some cases work places to mitigate the pollution which incur high costs on the education system.
"This year, the DOE and the Municipality are cooperating well to tackle pollution in the capital instead of closing schools when air pollution strikes, which mainly stops the daily routine of citizens and students," ISNA quoted Kiomars Kalantari as saying on Saturday.
"We announced to the Meteorological Organization to report us the polluted air quality index, 72 hours before it reaches unhealthy levels, to ban polluting activities at the moment, as well as the entrance of trucks in the capital due to emitting the most particulate matter (PM) 2.5," Kalantari stated.
Referring to the plan to tackle sand and dust storms (SDSs) hitting Tehran province approved on early August, he noted that the main priorities of the plan include developing SDSs monitoring stations and installing some new ones in some cities of the capital.
The cabinet has approved a guideline to eliminate SDSs throughout the country in the Iranian calendar year 1395 (March 2016-March 2017), which recommended establishment of headquarters to deal with the issue, adopting policies and providing solutions at national, regional and provincial levels.
Accordingly, Tehran province headquarters for combatting sand and dust storms formed to combat sand and dust storms hitting the province in May, which prepared a draft plan aimed to combat sand and dust storms hitting the capital which was approved by the Tehran's special working group on combating air pollution on August 5.
He further explained that equipping and developing SDSs monitoring stations, will be done by launching an online system that collects SDSs information instantly and after analyzing them, reports to related organizations and the public.
He pointed out that Tehran's air pollution mainly is due to its climatic conditions being located at high altitude and surrounding by northern and eastern mountains, adding unfortunately, last year the temperature inversion occurred since late October.
This year, air pollution will be curbed in comparison to the same period last year, with regard to the measures taken to reduce messy air pollution, including implementing low emission zone (LEZ) scheme, he added.
Referring to proper management containing air pollution by over 90 percent, Kalantari said that in this regard, related organizations must act thoroughly, because the DOE is only an organization in charge of monitoring other responsible bodies.
"For instance, the police must be vigilant about vehicle inspection stickers, as well as controlling the pollutant industries," he said, adding that citizens must also cooperate in case of air pollution emergency.
Elsewhere in his remarks, Kalantari highlighted that Tehran's public transport fleet currently needs over 5,000 new buses, as more than 76 percent of the buses running in the capital fleet are old and mostly out of order.
"Currently, some 1,442 power plants have switched from mazut to natural gas in Tehran province, so others must switch to gas-burning business units, as well", he noted.
"We need to invest in the environmental issues, and if we do not, the air pollution definitely will not be reduced," he concluded.
FB/MQ/MG