Iran insists it backs inter-Yemeni dialogue
December 9, 2018 - 21:9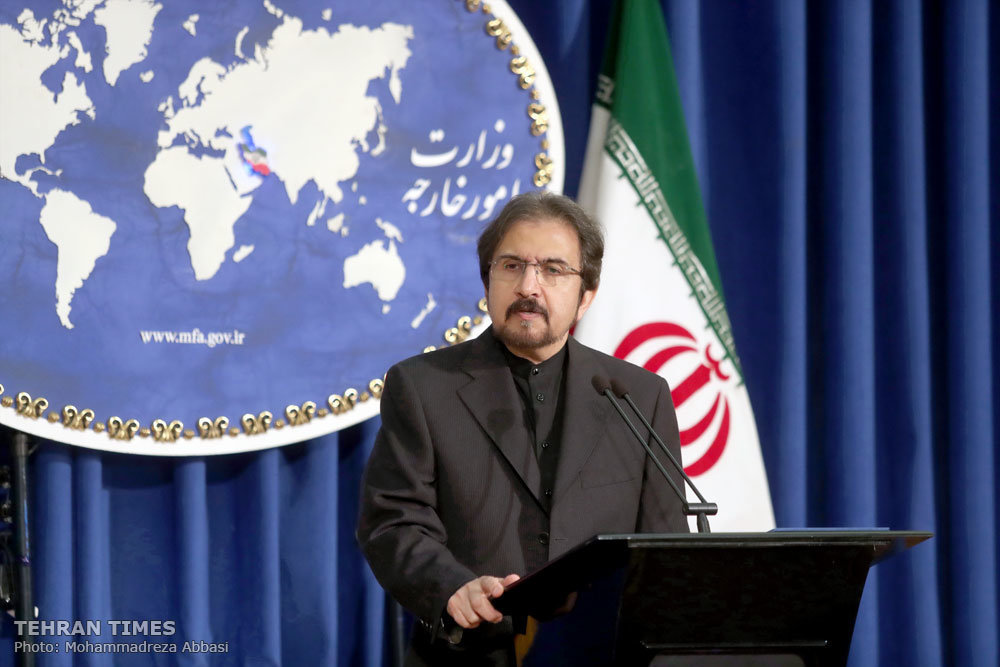 TEHRAN – The Foreign Ministry on Sunday reiterated the long-held position by Tehran that Iran supports inter-Yemeni talks without any foreign interference.
Ministry spokesman Bahram Qassemi said the current talks in Sweden are "Yemeni-Yemeni".
The remarks came after it was reportedly claimed that Iran had sought to send a high-level official to the Yemen peace talks.
Qassemi said Iran fully and transparently supports the UN role in pursuing a political strategy as the only way to settle the Yemeni crisis.
"Iran's position has been and is announced while the U.S. adopts unilateral, biased, destructive, and unbalanced policy which led to an inhumane and destructive war against the Yemeni people and one of the worst human disasters," Qassemi stated.
He noted that Iran hopes the Yemenis would adopt an independent and peace-seeking approach within the framework of national and inter-Yemeni dialogue to end the war in their country.
UN-brokered peace talks between the warring parties in Yemen's conflict began on Thursday in Sweden.
The Saudi-led war in Yemen started in March 2015 as an attempt to crush the Houthi movement in the country and restore former president Abd Rabbuh Mansur Hadi.
In April 2015, Iranian Foreign Minister Mohammad Javad Zarif submitted a letter to then UN Secretary-General Ban Ki-moon outlining a four-point peace plan for Yemen. The plan called for an immediate ceasefire and end of all foreign military attacks, humanitarian assistance, a resumption of broad national dialogue, and "establishment of an inclusive national unity government."
NA/PA