TCCIMA honors exemplary exporters
December 10, 2018 - 21:4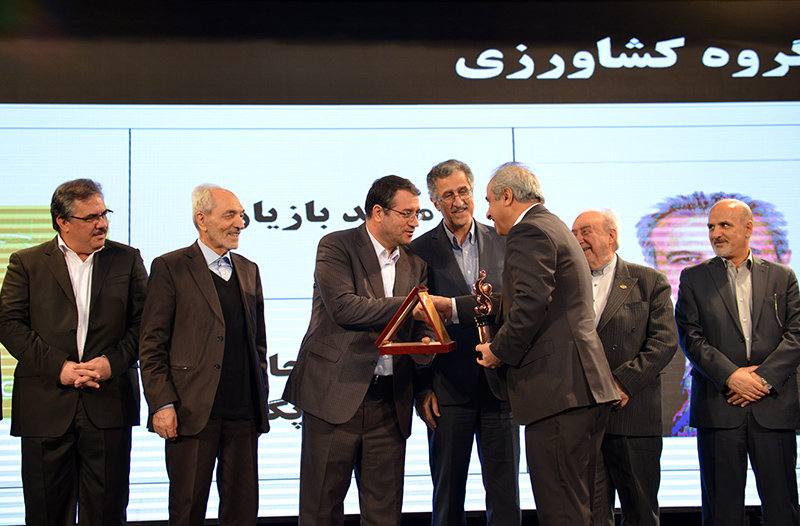 TEHRAN- In a ceremony on Monday, Tehran Chamber of Commerce, Industries, Mines and Agriculture (TCCIMA) honored 15 exemplary exporters of Tehran Province, TCCIMA website reported.
TCCIMA also praised five companies of the province for their valuable export activities.
The mentioned ceremony was participated by a number of officials including Industry Minister Reza Rahmani, Mohammadreza Modoudi, the acting head of the Trade Promotion Organization of Iran (TPO), Iran Export Confederation Chairman Mohammad Lahouti, and TCCIMA Head Masoud Khansari, as well as representatives from some state-run organizations and some directors of private companies.
Addressing the ceremony, industry minister said that the ministry has set up a think tank on exports besides those on mining, production, technology and market balance, IRIB reported.
"Boosting exports to the neighboring countries is one of our priorities in the current year and the unions and associations should contribute to this issue", the minister noted.
"We are committed to create balance in the market for domestic producer and consumer and to have a sustainable export status we should preserve balance between domestic and export markets", he added.
Lahouti, who was in charge of the secretariat of the taskforce to name the exemplary exporters, both in this year and the previous year, when the first edition of the event took place, was another speaker in the ceremony.
He referred to the problems and barriers that the exporters are facing and called for taking a consolidated approach toward exports.
MA/MA