Israel, U.S. might create new chaos in Mideast: general
December 11, 2018 - 22:37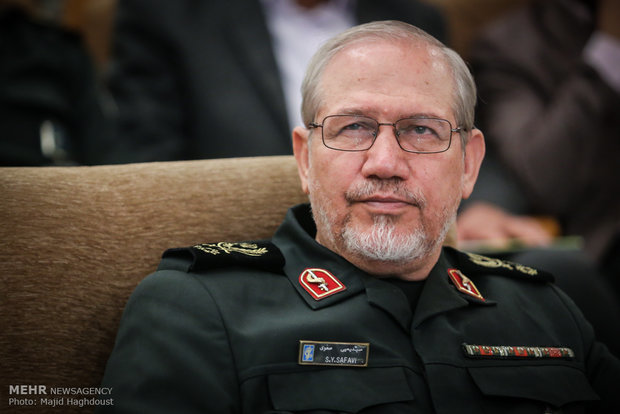 TEHRAN – A top military aide to the Leader of the Islamic Revolution warns the U.S. and the Zionist regime might create a new chaos in the Middle East region, calling on regional countries to beware of such threats.
"We, military people, must realistically monitor our national, regional and international environment as well as our national security threats," Major General Yahya Rahim Safavi stated, Mehr reported on Tuesday.
"When the geopolitics, geo-economics and geo-strategy of a region match, that region becomes strategically [important] and when a region becomes strategically and geopolitically important, all world powers will keep an eye on that region," Safavi explained.
The former IRGC chief also said Saudi Arabia and some other Persian Gulf Arab countries have purchased weapons ten times more than Iran over the past ten years.
"But weapons and equipment are not considered as a factor for superiority and victory in war," the general remarked.
If that was the case, he continued, Saudi Arabia would have won the war in Yemen, but "during the last 45 months they have had the minimum political and military achievements and it can be said that they have faced problems in reaching their main goals."
Safavi also described the Islamic Republic of Iran as a stable and powerful country which should expand its relations with China, India and Russia based on its national interests.
MH/PA