Human rights activists in England voice their protest against Marzieh Hashemi's detention  
January 19, 2019 - 13:38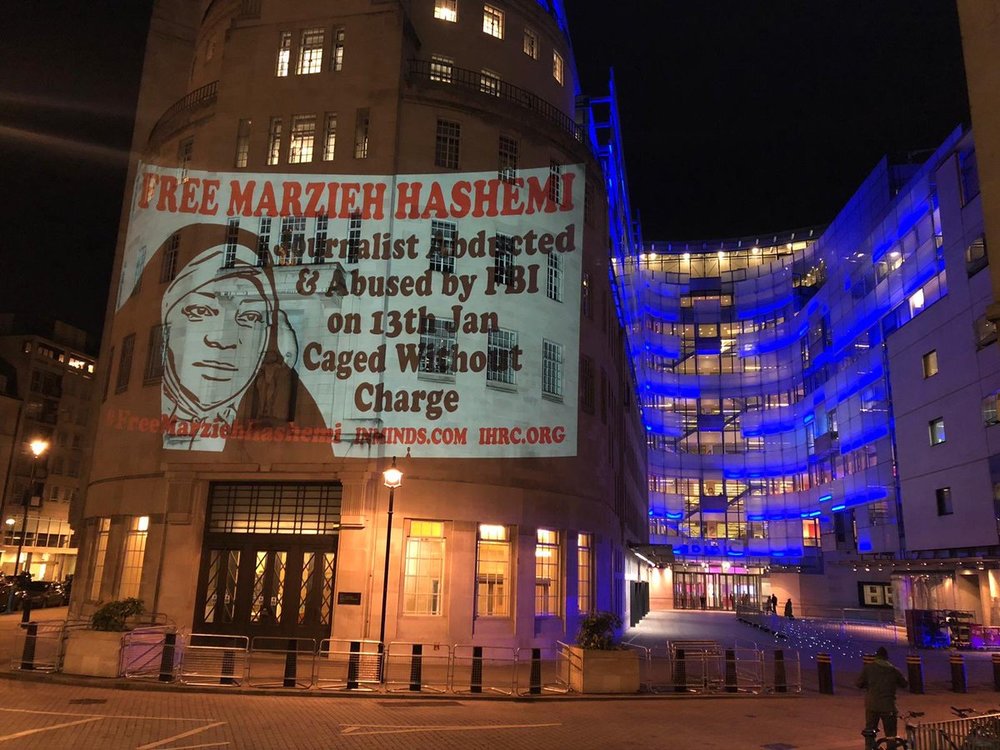 TEHRAN — A group of Human rights activists in England have shown their protest against the illegal detention of the American-born journalist working for Iran's TV, Marzieh Hashmi, in the United Sates. 
"Human rights activists in England have protested against the illegal imprisonment of Marzieh Hashemi by projecting her photo on the Broadcasting House [the headquarters of the BBC], complaining about the media blackout on the issue," @kazeruni wrote on his twitter account.
Hashemi, a journalist and anchor, working for Press TV, Iran's English-language television news network, was imprisoned in the United States on January 13 on a trip to visit her family members.
Upon arrival at St. Louis Lambert International Airport she was detained and transferred from Missouri to Washington DC, where she is currently being held in an FBI detention facility.
United States District Court for the District of Columbia announced on January 18 that Marzieh Hashemi, America-born journalist working for Iranian Press TV, is being held in detention in the U.S. as a material witness and has not been accused of any crimes.
MQ/