Industrial, energy projects worth $700m inaugurated
January 22, 2019 - 20:45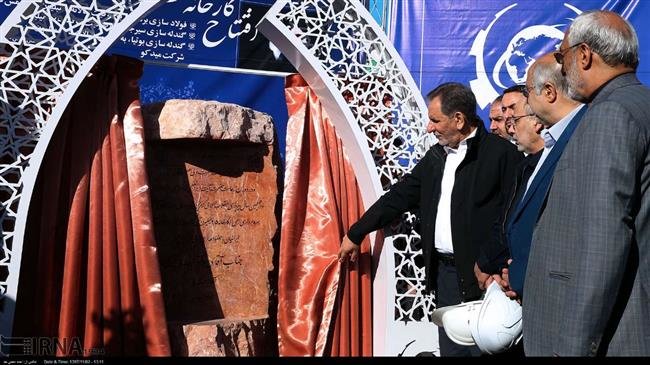 TEHRAN- In his two-day visit to the southeastern province of Kerman, First Vice-President Es'haq Jahangiri, accompanied by some cabinet members, inaugurated several major infrastructure projects worth $690.2 million on Monday and Tuesday, IRNA reported.
The vice-president inaugurated gas, electricity, and water supply projects valued at 7 trillion rials (about $166.6 million) in south of Kerman.
The gas supply project worth 5 trillion rials (about $119 million) will provide gas for 78 villages and industrial parks of the eastern and southern regions of the province, the report added.
Power substations in south and west areas of Kerman, using 1.78 trillion rials (about $42.3 million) of credit, also came online.
Butia iron ore pellet production plant, a subsidiary of Butia Iranian Steel Company (BISCO), with the annual capacity of producing 2.5 million tons of pellets was the other project inaugurated by Jahangiri.
Utilizing 7-trillion-rial ($166.6 million) of investment, the project will create 300 direct and over 3,500 indirect jobs in the process.
Jahangiri also cut the ribbon on Bardsir Steel Industries Company with the production capacity of one million tons of steel pallets and investments of 15 trillion rials (about $357 million), which is said to provide 600 workers with direct jobs and 6,500 ones with indirect jobs.
HJ/MA