Rouhani tasks govt. to implement Leader's guidlines
February 15, 2019 - 20:10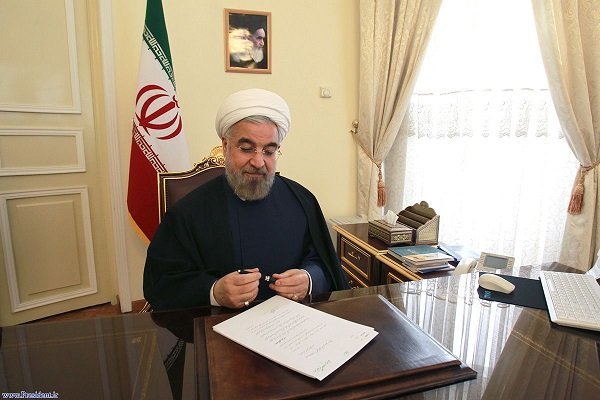 TEHRAN – President Hassan Rouhani said on Thursday his administration will give priority to implementation of the guidelines outlined by the Leader of the Islamic Revolution Ayatollah Ali Khamenei on the fortieth anniversary of the Islamic Revolution.
In a letter to Ayatollah Khamenei, Rouhani hailed the Leader's strategic statement on the 40th victory anniversary of the Islamic Revolution of Iran, saying it revealed the enemies' attempts to tarnish the image of the revolution, Mehr reported.
Rouhani then tasked his cabinet to adopt appropriate programs and policies to implement the guidelines as a top priority.
MH/