No hurry to hire new coach for Team Melli, Dejagah says
February 26, 2019 - 15:28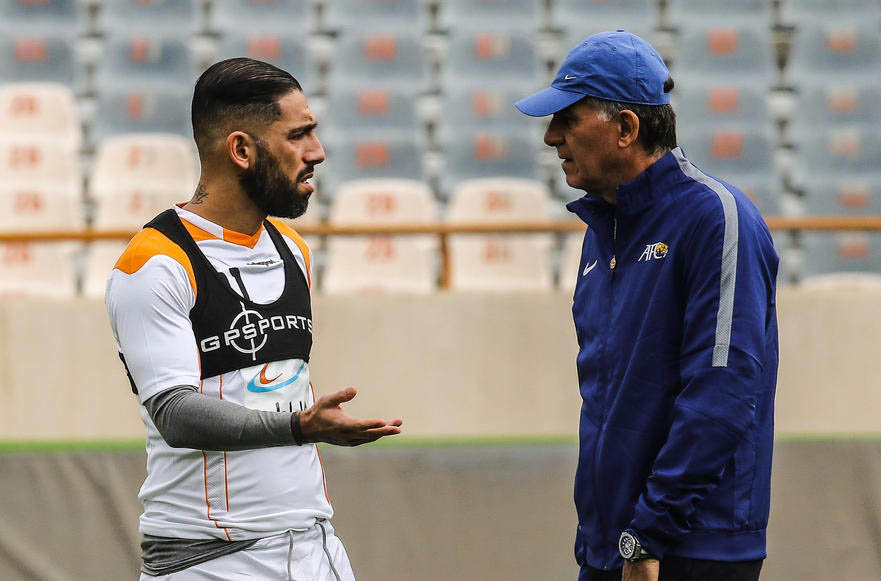 TEHRAN – Iran national football team captain Ashkan Dejagah says they need more time to choose a new head coach for Team Melli.
Iran are without a coach after they cut their ties with Carlos Queiroz in late January.
The Portuguese coach left Iran at the end of the 2019 AFC Asian Cup.
Shortly after, the Iranian officials announced that they have negotiated with Zinedine Zidane, Jose Mourinho and Jurgen Klinsmann and they have recently declared ex-Sevilla coach Vincenzo Montella is a candidate to take charge of Team Melli.
With just over three months to go until the 2022 FIFA World Cup qualification kicks off, the concerns have been raised over the future of Iran national football team but Dejagah says the officials should not rush in hiring new head coach.
"Team Melli worked eight years under guidance of Mr. Queiroz and we need more time to find the best option. In this situation, you cannot make a shock decision. Hopefully, they make the best decision for Team Melli," Dejagah said in an interview with Hamshahri newspaper.
Queiroz was named as Colombia head coach after the 2019 AFC Asian Cup, where the Persians failed to bring an end to their 43-year title drought under leadership of the former Real Madrid coach.
Dejagah says Queiroz liked to continue with Team Melli, however the Iranian officials didn't renew his contract.
"I think Mr. Queiroz wanted to stay here from the bottom of his heart, however he was suffering from a lack of infrastructure and had concerns over the team's preparation. I have to say he was doing his best for Team Melli but made some mistakes as well. Queiroz had to avoid controversy but he didn't do that," the former Wolfsburg midfielder declared.
"I think we would win the Asian Cup title if we defeated Japan in the semifinals. We have played Qatar so many times and beating the team in the final was not tough for us," Dejagah concluded.