Iran to retaliate if U.S. designates IRGC terrorist: MP
April 6, 2019 - 20:10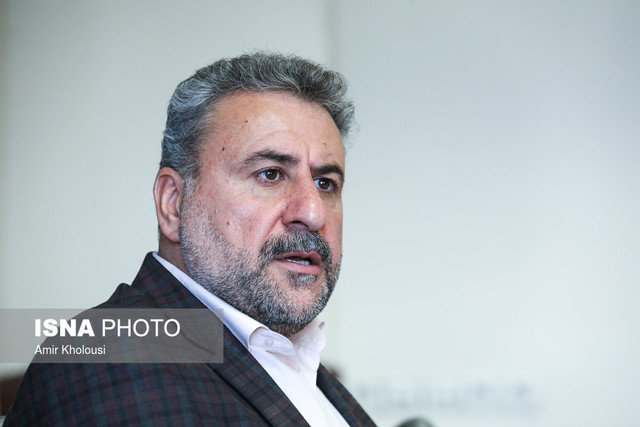 TEHRAN – A senior lawmaker says Iran may react in kind and designate U.S. armed forces as terrorist if Washington puts the Islamic Revolution Guards Corps on its terror list.
"If the Guards is put on America's terror groups list, we will put American military personnel on the terrorist blacklist beside Daesh," Heshmatollah Falahatpisheh, chairman of the Majlis National Security and Foreign Policy Committee, tweeted on Saturday.
His remarks followed a report by the Wall Street Journal in which unnamed sources said the U.S. is expected to designate the IRGC as a terrorist organization, a move that would mark the first time Washington formally labels another country's military a terrorist group.
The decision, which critics warn exposes U.S. military and intelligence officials to similar actions by unfriendly governments abroad, is expected to be announced by the U.S. State Department as early as Monday, the officials told the Wall Street Journal.
The Pentagon declined to comment and referred queries to the State Department. The State Department and White House also declined to comment.
U.S. Secretary of State Mike Pompeo, a strident Iran critic, has advocated for the change in U.S. policy as part of the Trump administration's tough posture towards Tehran.
The announcement would come before the first anniversary of President Donald Trump's decision to pull out of a 2015 nuclear deal with Tehran and to reimpose sanctions.
The U.S. has already blacklisted dozens of entities and people for their affiliations with the IRGC, but the organization as a whole is not.
The latest sanctions were imposed in March on a network of companies and individuals said to be transferring billions of dollars and euros to the IRGC.
Iran had previously warned of a "crushing" response should the U.S. goes ahead with the designation.
IRGC Commander Mohammad Ali Jafari warned in 2017 that if Trump went ahead with the move "then the Revolution Guards will consider the American army to be like [the] Islamic State all around the world."
Such threats are particularly ominous for U.S. forces in places such as Iraq, where local forces favoring Iran are located in close proximity to U.S. troops.
SP/PA