Iraqis hold massive funeral procession for Lieutenant General Soleimani
January 4, 2020 - 12:1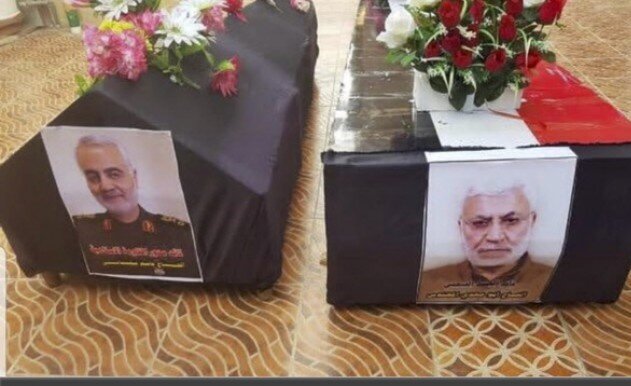 Huge numbers of Iraqis gathered for the funeral procession of the legendary Iranian General, Qassem Soleimani, and the Deputy Chief of Iraq's PMF, Abu Mahdi al-Muhandis, in Kadhimiya, a city near Baghdad.
The body of the martyred Lieutenant General Qasem Soleimani will be transferred to Iran after the funeral processions in Iraq.
Soleimani was awarded Iran's highest military order, the Order of Zulfiqar, by the Leader of the Islamic Revolution Ayatollah Ali Khamenei for his outstanding services to Islamic Iran. He became the first Iranian military official to receive the honor after the 1979 Islamic Revolution.
The martyred general was also placed on the list of top Global Thinkers in defense and security fields by Foreign Policy Magazine 2019.
The lieutenant general was assassinated along with several senior members of Iraq's Popular Mobilization Forces (PMF), including its deputy chief Abu Mahdi al-Muhandis, in the early hours of Friday morning, January 3, at Baghdad's international airport.