'Maximum pressure' on Iran led to U.S. 'maximum failure': diplomat
January 11, 2023 - 22:45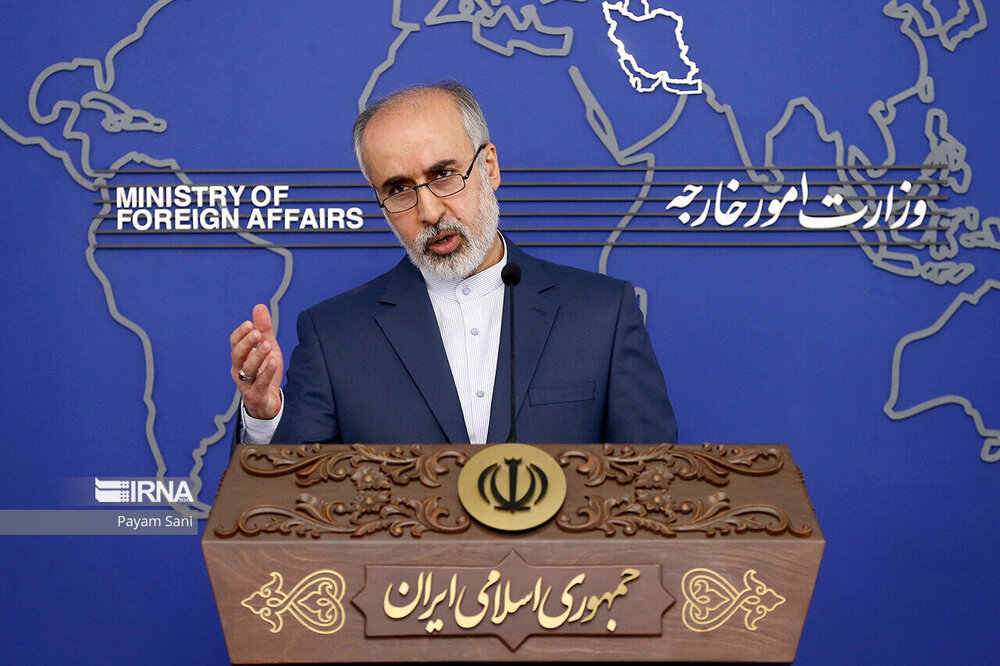 TEHRAN- Iran's Foreign Ministry spokesman, Nasser Kanaani, stressed on Tuesday that Washington's animosity toward the Islamic Republic is nothing unusual, noting that successive administrations have adopted a strategy of "maximum pressure" against the country.
Kanaani asserted in a string of tweets that the legal and international accountability of past U.S. administrations' hostile activities towards Iran is irrefutable.
Under the false pretense of promoting democracy and human rights in Iran, "maximum pressure" against Iran has always been on the agenda of American presidents, he maintained.
"But all they have done is maximum failure," Kanaani emphasized.
"Why don't the Americans learn from all the scandals brought on by their reliance on false and hypocritical Israeli advisors?" he stated.
The Foreign Ministry spokesman said despite all these pressures Iran remains "strong" and "independent".
Kanaani's comments come a day after Leader of Islamic Revolution Ayatollah Ali Khamenei revealed that he had obtained a recently declassified document stating that former U.S. president Jimmy Carter had directed the CIA to topple the Islamic Republic in December 1979.
"This indicates that they have had this goal since the Revolution's beginning. In the document, propaganda is mentioned as a means of overthrowing the Revolution," Ayatollah Khamenei declared in post on his Twitter account on Monday.
Iran succeeded to overthrow the U.S.-backed Pahlavi regime in February 1979 and Carter's order to the CIA chief to topple the Islamic Revolution was issued 10 months later.
Since 1980, there have been no diplomatic ties between the U.S. and the Islamic Republic. The U.S. has also largely restricted commerce with Iran since 1995.
In May 2018, the United States began unilaterally imposing sanctions on Iran after withdrawing from the 2015 Iran nuclear deal, officially known as the Joint Comprehensive Plan of Action (JCPOA).
In what it referred to as a campaign of "maximum pressure" against Iran at the time, the U.S. administration under president Donald Trump imposed the "toughest ever" sanctions on the country.
Trump's campaign of maximum pressure did not succeed in achieving its stated objectives, but the prohibitions have had significant negative impacts on the Iranian people.
The sanctions, which have been maintained by current President Joe Biden's administration, have limited the financial channels available to pay for essential supplies and medication, damaging supply chains by restricting the number of suppliers willing to assist sales of humanitarian items to the country.
Biden renewed the alleged "national emergency" against Iran back in November for an additional 12 months.
Carter originally signed the executive order on November 4, 1979, months after the Islamic Revolution's triumph over the Pahlavi dynasty. Republican and Democratic presidents in succession have prolonged the order for 42 years.