Tough task ahead of Iran at 2023 World Handball main round
January 17, 2023 - 14:52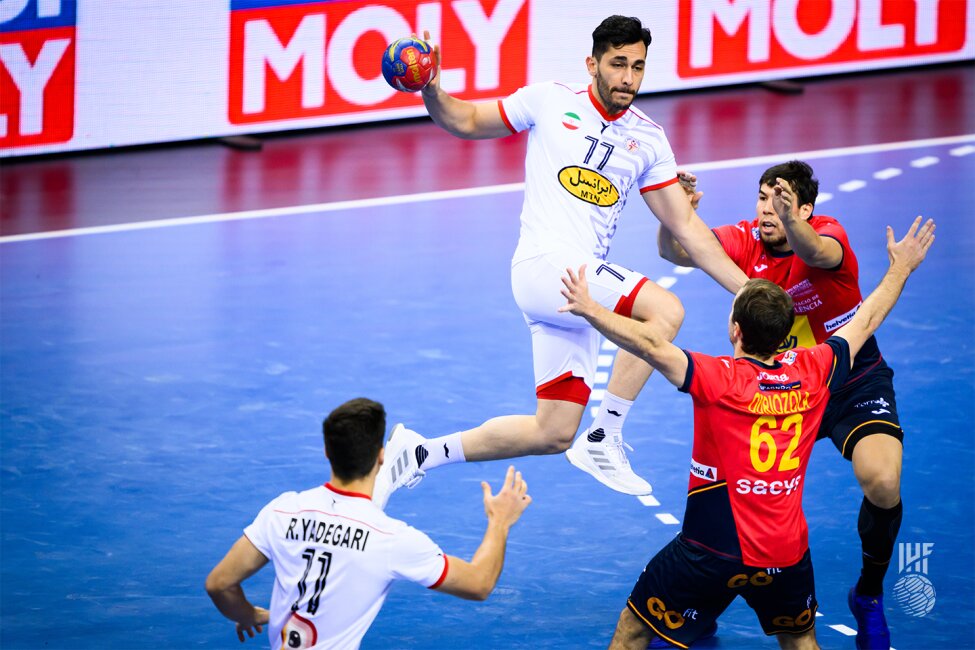 TEHRAN – Iran will have a tough task ahead in the 2023 IHF World Handball Championship main round.
The Persians, who are 22nd in the Power Ranking, will meet 12th place Slovenia on Wednesday. Team Melli will also face No. 2 France and host Poland who are No. 15.
It means the Iranian team will have a difficult task in the main round.
Veselin Vujovic's men finished in third place in Group A, beating Chile and losing Montenegro and Spain.
To play the world's heavyweight is a privilege for the Iranian handball team and will help the players to earn experience for the upcoming events.
Iran are ready to meet Slovenia at the Tauron Arena in Kraków in Group I.
They have a little chance to beat their opponents in the Round but the tournament has been satisfying so far.
The handball federation of Iran, headed by Alireza Pakdel, has done well over the past few years and the country's handball teams have shown strong performance in the recent years.