EU indebted to IRGC anti-terror activities: Foreign Ministry
January 23, 2023 - 23:13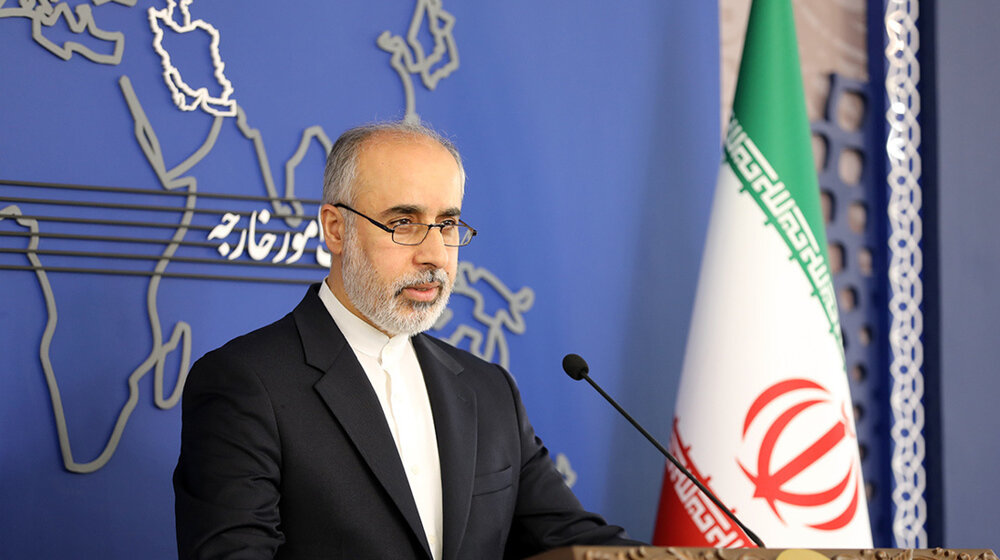 TEHRAN- The Iranian Foreign Ministry on Monday underlined that the European Parliament's decision to label the Islamic Revolution Guards Corps (IRGC) as a terrorist organization is illegal under the UN Charter and that Europe is safe because of the IRGC's unrelenting campaign against terrorist organizations.
Nasser Kanaani, a spokesman for the Iranian Foreign Ministry, stated that imposing sanctions on the IRGC is "clearly in breach of the UN Charter."
Speaking at a weekly press briefing, Kanaani said the IRGC's anti-terror activities in Syria and Iraq had given Europe a sense of security.
Kanaani also said that Iran has rejected the resolution, calling it "irresponsible and illogical."
"Absence of nuclear talks doesn't mean no exchange of messages"
He also said lack of new rounds of negotiations between Iran and the West "does not equal to the absence of engagement or exchange of messages and viewpoints."
Talks to revive the tattered 2015 nuclear agreement have stalled since months. Iran and the U.S. accuse each other for stalemate in the talks.
Kanaani went on to say that both parties' interests will be served by the talks.
Meanwhile, the spokesperson emphasized that Tehran and Washington have not held any direct conversations.
The European Union has been acting as intermediary between Iran and the U.S. to put the JCPOA on the right track. Iran has refused to negotiate directly with the U.S. since talks started in April 2021 to restore the agreement.
Iran has linked direct talks to U.S. to entry to the agreement.
"Foreign-backed riots in Iran"
Given the inquiry about the U.S. sponsorship for the recent riots in Iran, Kanaani also said Washington has always taken "non-constructive and destructive" tactics toward the Islamic Republic and the Iranian people.
Furthermore, he asserted that the U.S. government's "hostile" acts, notably the unilateral sanctions placed on Iran, "had inflicted immense damage on Iran's government and nation."
The "unjust" U.S. sanctions, he continued, are blatant evidence of "crimes against humanity."
"Iran's frozen assets in South Korea"
The spokesperson also said release of Iranian assets in South Korea shouldn't be connected to other diplomatic matters, insisting Iran is entitled to have access to its money held in South Korea.
Expressing concern over the South Korean government's improper cooperation on the frozen assets, he said Tehran's next steps will hinge on Seoul's decisions.