An interview with Maryam Abbasi 
Martyr whose body was never retrieved from Majnoon Island
March 6, 2023 - 18:8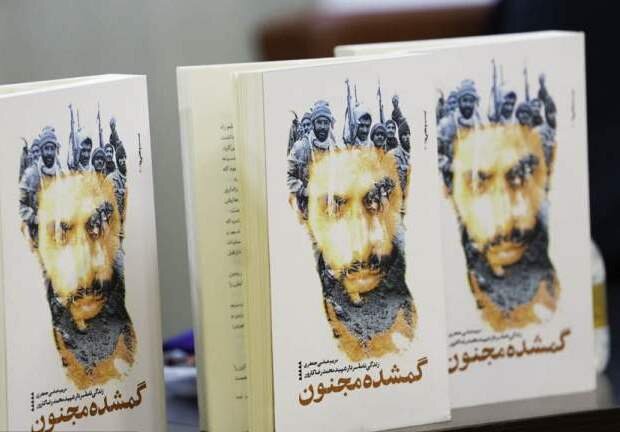 The book "The Lost of Majnoon," written by Maryam Jafari Abbasi and published in 560 pages, contains accounts of the life and bravery of Muhammad Reza Karvar, a martyr who served as one of the 27th Mohammed Rasulullah Division's commanders.
This book was created in the form of narratives and recollections from the martyr's family, friends, and comrades in Iran and Syria, and it is actually a collection of their memories from him.
* Please give us a brief introduction of yourself.
I'm Maryam Abbasi Jafari, and I was born in Varamin in 1985. From Tehran University, I received a degree in educational counseling.
In 2011, I began working as a counselor in educational institutions. Currently, I coach students at an elementary school. In 2017, I wrote my first book, a biography of Mohammad Reza Karvar, for which I received all of the martyr's interviews. To complete my research, I still needed new interviews with the martyr's friends, comrades, and relatives.
* Why did you pick this title for your book?
According to the view of the martyr's sisters, Ms. Mahdieh Karver, the book's title and cover art were picked. She chose this title for the book because his brother was cruelly and unusually martyred on Majnoon Island, and because the area was under enemy occupation due to the delicate conditions of the area, his body shall remain on Majnoon Island forever.
* How did you come to know Martyr Karver and make the choice to create a book on him?
I've known Karver since I was a teenager. I used to read Honarmandan's newspapers and magazines frequently, but one day by coincidence, martyr Karver's picture appeared on the top page and struck my eye. After purchasing the newspaper and reading the article, I made the decision that I wanted to write about him and get to know him better.
* The book comprises seven chapters, three of which are named "Chapter Five". Was there a specific reason for this?
Sadly, because they did not give the final copy of the book to me so that I could check the work, this big flaw can be seen in the book, and I had titled all of my chapters. The publisher, in my opinion, should be held accountable in this regard.
* How pleased were you with the book as your first work?
Of course, it doesn't really matter if I'm satisfied. My satisfaction depends on his friends, colleagues, family, and the readers of the book. Thank God, the book has been well appreciated by the readers as seen by the strong sales and positive comments from friends, family, and comrades.