Commander says Iran enjoys 'absolute power' in the region
April 28, 2023 - 19:16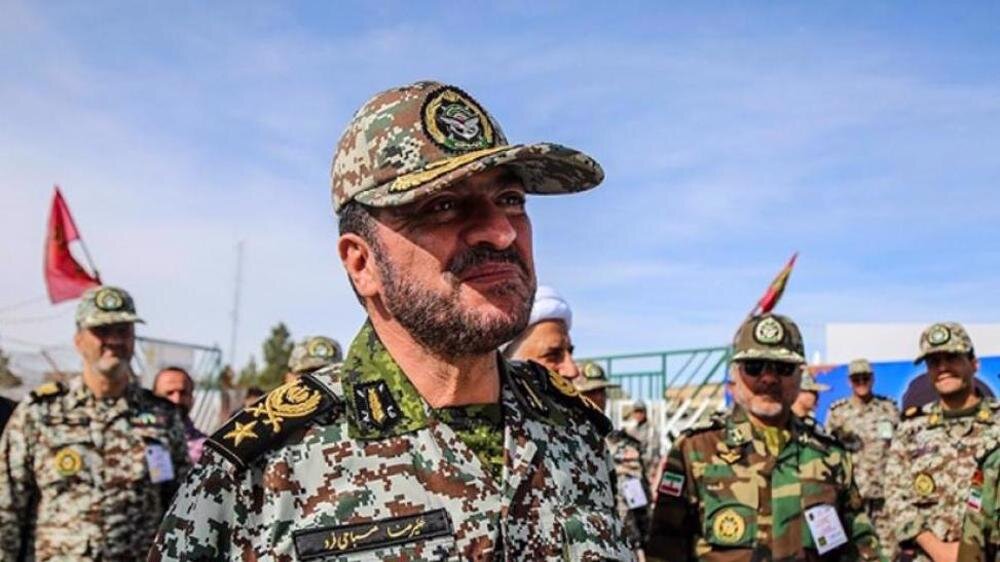 TEHRAN- Based on the remarks made by the commander of the Army's Air Defense Force, his troops have the "absolute power" in the region due to their independence in manufacturing military equipment and capacity to export them.
Praising the "technological progress" in air defense, Brigadier General Alireza Sabahi-Fard noted that Iran's powerful Air Defense Force is undisputed in air defense in the region.
Speaking with Al-Alam on Wednesday, he highlighted that "the equipment that we currently use in the country's air defense is 100% indigenous, the most equipped, and on the cutting edge of global technology."
General Sabahi-Fard went on to add, "In terms of air defense equipment, we are self-sufficient and not dependent on any other nations in the areas of detection and identification, engagement systems, and information and communications technology."
Furthermore, all of the country's air defense technology, according to Sabahi-Fard, is "indigenous" because it is produced by Iranian youth.
"Air defense technology used to be quite primitive and wholly reliant on strangers," he continued. "Now that we have advanced technologically and gained experience in the field of manufacturing air defense equipment, we are able to export it."
The general said the country's air defense zone, which includes the Persian Gulf, the Sea of Oman, and the islands, has been equipped with the most cutting-edge technology.
He added despite the sanctions, the Iranian Armed Forces had made significant progress in terms of building military equipment.
Given the fabricated Israeli threats, Sabahi-Fard warned that Iranian missiles are prepared to strike any country trying to meddle with the security of Iran's airspace.
Sabahi-Fard noted that other nations have also agreed that Iran's sky is the safest in comparison to those of other governments in the region.