Iran summons Iraqi envoy over presence of separatists in meeting in KRG
May 14, 2023 - 21:42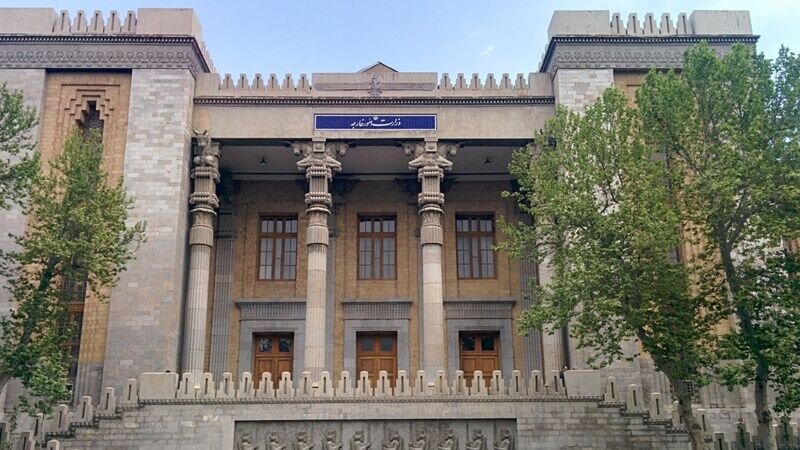 TEHRAN- In protest over the anti-Iran actions in the Iraqi Kurdistan region, the Foreign Ministry on Saturday summoned the Iraqi ambassador to Iran.
The ministry summoned the ambassador in retaliation for inviting separatist group members to attend a formal conference in Iraq's Kurdistan region and for the terrorist groups' ongoing activities there.
The Iraqi envoy was informed of Iran's strong protest against the recent developments in the meeting.
The director of the Foreign Ministry's first Persian Gulf department warned the Iraqi ambassador that the anti-Iran conference in the Kurdistan Regional Government (KRG) and terrorist actions in the region violate a recent security agreement between Tehran and Baghdad.
In March, Iran and Iraq inked a bilateral pact on security cooperation.
By signing the pact, Iran and Iraq pledged to uphold the values of friendly relations and defend their shared border.
The agreement also aims to put a stop to the unlawful presence of anti-Iranian armed groups and Zionist regime's supporters in the districts of Iraq that are close to Iran's northwestern border.
Several Kurdish factions run camps and rear bases in the Kurdish region of Iraq which Tehran has accused them of acting in the interests of the West or Israel and performing operations with their endorsement.
The Kurdish groups came back into the spotlight last year as protests broke out across Iran in response to the death of an Iranian Kurdish woman while kept in police custody for breaking the dress codes for women.
These militant separatist groups carry out "terrorist" activities and smuggle weapons into the country through the Kurdish region of Iraq.
Additionally, the Foreign Ministry urged Baghdad to disarm the militias and stop the use of Iraqi soil against Iran.
A few months ago, after Iraq repeatedly failed to prevent militant attacks by these groups in western Iran, the IRGC launched a series of missile and drone operations on their headquarters in Kurdistan region.