Iran highest ranked Asian team in FIFA rankings
July 14, 2016 - 15:11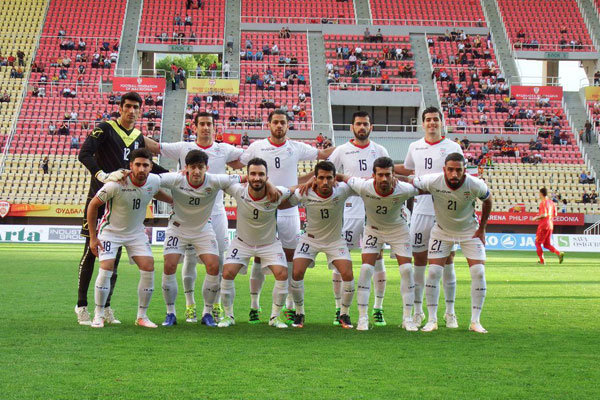 Iran still is the best Asian team in the latest FIFA world rankings were released on Thursday.
Team Melli remained unchanged at number 39, followed by South Korea, Uzbekistan and Japan.
European champion Portugal moved up two places to No. 6 in the FIFA rankings, and Copa America winner Chile stays fifth.
Argentina is still No. 1 despite losing to Chile in the final for the second straight year.
Wales climbed 15 places to 11th after booking a place at the Euro's semis.
Belgium at No. 2, Colombia at No. 3 and Germany at No. 4 are in an unchanged top five, while Euro 2016 runner-up France is seventh, up 10 places. Iceland is at best-ever 22nd, up 12.
Mexico leads CONCACAF nations at No. 14, and Copa America semifinalist United States moved six to 25th. Algeria is Africa's best at No. 32; and Oceania champion New Zealand has risen 54 places to No. 93.
A total of 228 'A' internationals contributed to the new order, with those big events in Oceania, Europe and the Americas especially important in propelling nations upwards.

MH