Undermining social capital is 'anti-people': Jahangiri
October 9, 2016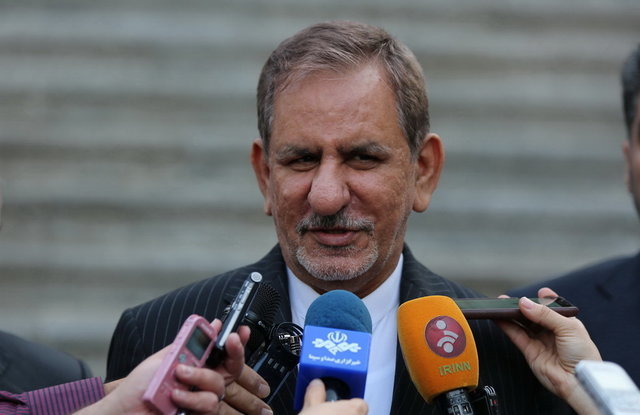 TEHRAN – First Vice-President Es'haq Jahangiri has warned against moves that could undermine social capital, describing them as "anti-people", ISNA news agency reported.
Jahangiri made the remarks at a ceremony on Saturday, addressing Iran's Red Crescent Society.
During the ceremony, Iran's Red Crescent Society unveiled six advanced helicopters to provide air medical services to victims of incidents. The number of helicopters offering such services now reached 23.
The first vice-president underlined that "no assets are more important than social capital for the country."
He also said that "whoever takes a single step in an attempt to boost people's hope and trust, is doing a divine job."
Jahangiri also praised the country's Red Crescent Society and went on to describe it as a "social asset".
"The philanthropic and humanitarian activities of this organization are the Islamic Republic's assets," he added.
"Your jobs are very important, because when people are in dire need of help, the first group that rushes to give them a hand is the Red Crescent Society," Jahangiri told the staff of the organization.
The senior official went on to say, "That's why people are so grateful to you for the job you're doing."
MH/PA