By Setareh Behroozi
Iran expands centers for emergency social services
September 19, 2017 - 20:14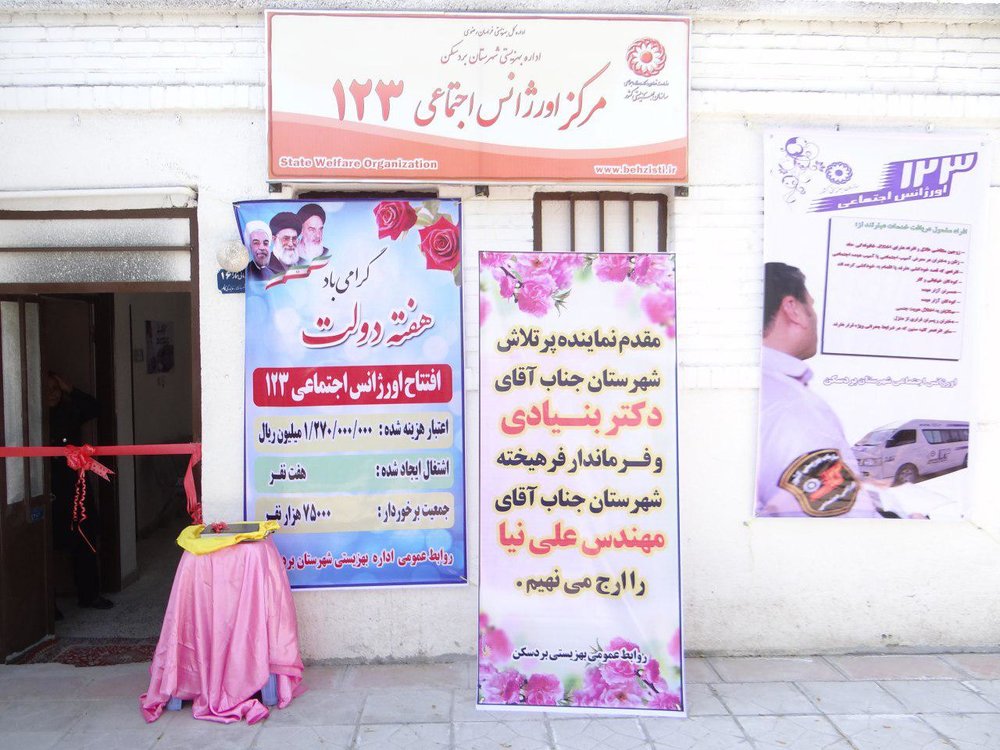 TEHRAN -- Iran's Welfare Organization has launched 150 new centers for emergency social services across the country during the current Iranian calendar year, starting on March 21, 2017.
Last year, the organization established 197 centers and equipped 297 minivans for social services, the head of the organization, Anoushiravan Mohseni-Bandpei said on Tuesday.
The new centers have been set up in cities with a population of 50,000 or more, aiming to boost activities during individual or social crises, he explained.
People can call hotline 123 to report any social harms they witness including child abuse, suicidal behaviors, street children, and family violence, he added.
According to the official, the centers helped rescue 5,231 persons from suicide during the past year.
Social structural changes lead to increasing of social harms in various kinds, which is one of the main concerns of the Welfare Organization, he said.
Individuals are vulnerable!
During the ceremony, labor minister Ali Rabiei lauded the social services provided by the organization saying that in modern world many people feel alone and vulnerable even in crowded communities.
Lifestyles and social conditions are seriously affected by social media and telecommunications, which bring some harms as well, he explained.
Emergency social services expansion is essential
First Vice-President Es'haq Jahangiri also made a short speech during the ceremony saying that the expansion of social services is essential today.
"Such services can confront social harms, which is essential for development of the country," he explained.
He pointed to social crime prevention as a crucial activity to decrease social harms in the society.
Urban squatter settlement, drug addiction, divorce and criminal behaviors are some problems, which lead to social harms, he said.
Jahangiri said that citizens should learn social skills to deal with their problems and ask help from social services to deal with social abnormalities, he concluded.
The Social emergency hotline 123 was launched in Tehran in 2004 and became accessible in other provinces since 2008.
Experts at centers for emergency social services offer phone consultations and attend the scene of violence and abuse in emergency cases.
SB/MG