Iran condemns terrorist blast in Pakistan
May 13, 2017 - 21:14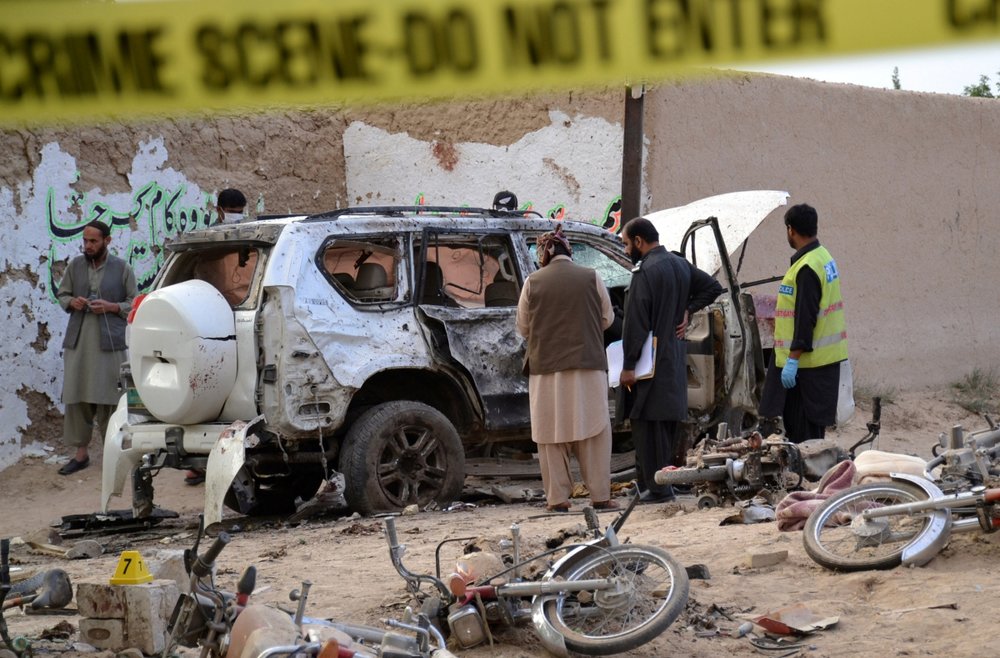 TEHRAN – Iran's Foreign Ministry condemned on Friday a terrorist blast in Pakistan's Balochistan province which left at least 25 people dead and 40 others injured.
"Spreading terrorist acts and undermining the whole region's stability is a plot being hatched by those ill-wishers who gain benefits from insecurity in Islamic countries," ministry spokesman Bahram Qassemi said.
The explosion in Pakistan appears to have targeted a top lawmaker. The blast hit a convoy carrying Senator Abdul Ghafoor Haideri, the deputy chairman of Pakistan's upper house. Haideri escaped the attack with light wounds.
Daesh claimed responsibility for the blast. In a statement released by its Amaq website, Daesh said the attack had been carried out by a suicide bomber wearing an explosive vest.
Qassemi said it is not possible to fight terrorism simply by chanting slogans.
"Firm determination" and "effective action" based on collective cooperation are required to counter terrorism, he insisted.
Terrorist actions cannot be countered through adopting double standards, he added, reiterating Tehran's readiness to cooperate in fight against terrorism.
NA/PA