Iranophobia misled the West to tolerate promotion of Wahhabism: Zarif
June 13, 2017 - 20:10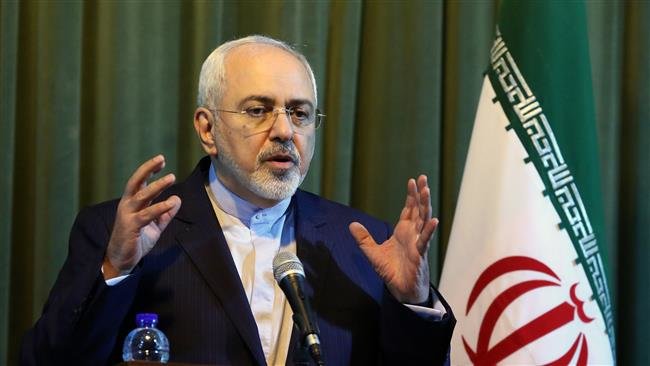 TEHRAN – Foreign Minister Mohammad Javad Zarif has strongly criticized acts of fearmongering against Iran, describing it as a misleading factor that prompted the West to tolerate Wahhabism.
"Fearmongering about Iran misled the West to tolerate global promotion of Wahhabism, resulting in al-Qaeda, ISIS (Daesh) and al-Nusra," Zarif said in the first of three posts on his official Twitter account on Tuesday.
He also said: "US complicity in marginalizing mature Muslim groups will again leave the field wide open for Wahabbist extremist recruitment."
The foreign minister further called for an "inclusive Regional Dialogue Forum in Persian Gulf", describing it as "imperative".
Wahhabism is the radical ideology dominating Saudi Arabia, freely preached by government-backed clerics in the Arab country, and inspiring terrorists worldwide.
Muslim clerics describe Wahhabism as an engineered perversion of Islam that has spread onto the Islamic world and is threatening to destroy all religions, including Islam.
Daesh and other Takfiri terror groups use the same ideology to declare people of other faiths as "infidels" in order to kill them.
Saudi Arabia has been providing generous ideological and financial support to the extremist groups operating in the region, particularly on the Syrian soil to topple the Syrian government.
Zarif, who was in Norway to attend the Oslo Forum, also said that the Middle East region is already fraught with tensions and needs no more turmoil.
Qatar has come under intense pressure from Saudi Arabia, the United Arab Emirates (UAE), Bahrain, the Maldives, and Egypt — all of which have broken off ties with Doha — over accusations that the Qatari government sponsors extremist groups. The tensions risk turning into a regional conflict.
MH/PA