Iran denounces new U.S. sanctions bill as illegal
July 26, 2017 - 20:42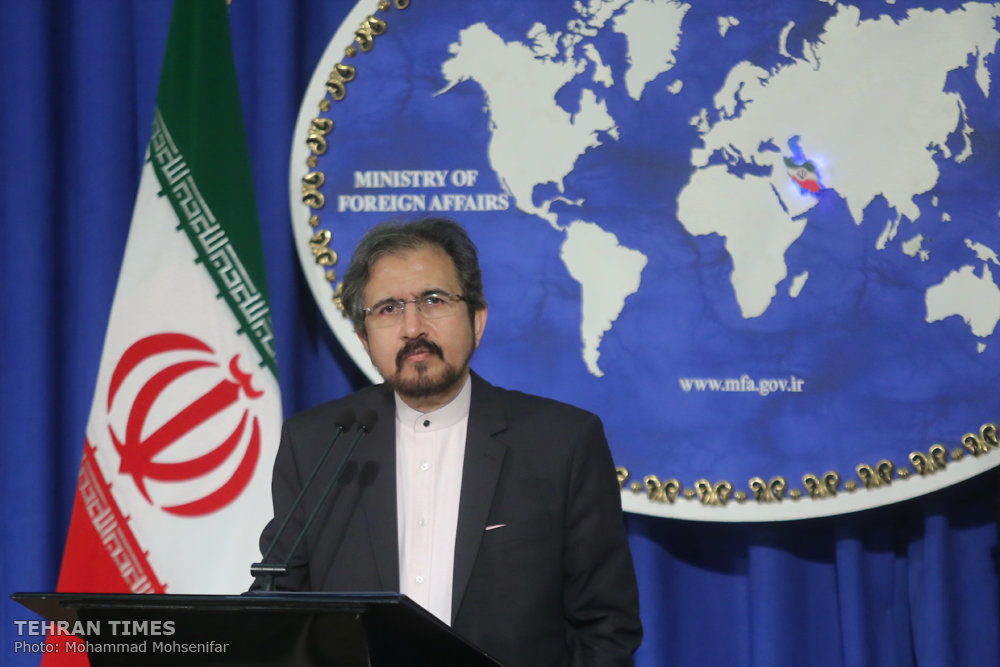 TEHRAN – Iran's Foreign Ministry on Wednesday denounced the U.S. Congress for approving a draft law on fresh sanctions against the Islamic Republic, saying Washington is ignoring its commitments under the July 2015 nuclear agreement.
"The U.S. House of Representatives, with the adoption of these non-nuclear sanctions, and in the event of its finalization and implementation, has ignored and threatened the implementation of a multilateral and international agreement that is the result of efforts made in several years," Foreign Ministry spokesman Bahram Qassemi said in a statement on Wednesday.
On Tuesday, the House of Representatives overwhelmingly passed a bill which includes new sanctions against Iran, Russia and North Korea. The Senate passed an earlier version of the bill with near-unanimous support.
Qassemi noted that Washington is obligated to fulfill its commitments under the nuclear accord– also known as the JCPOA – signed between Iran and 5+1 group.
"A country's domestic laws and legislations cannot be used as a pretext for governments to evade their international responsibility," he asserted.
Since Tehran has been in full compliance with its commitments as acknowledged by the IAEA and the 5+1 group, it expects the other parties to the JCPOA – including the U.S. government – to comply with their commitments, the official stated.
He also said Iran would take reciprocal actions against the move.
Once in place, the U.S. legislation would impose penalties on people involved in Iran's ballistic missile program and anyone who does business with them. The measure would also apply terrorism sanctions to the IRGC and enforce an arms embargo.
Responding to U.S. allegations, Qassemi said, "Nothing can prevent the Islamic Republic from pursuing and implementing the principled policy of increasing its defense capabilities."
"The U.S. congressmen accuse Iran of destabilizing the region while their government, by invading Iraq, had a key role in creating such terrorist groups as ISIS. The increase of instability and the current extremism in this region are the results of the unconsidered and irresponsible policies of this country and its regional allies," he explained.
MH/PA