Tourist flow from U.S. to Iran not slowed down
August 19, 2017 - 20:8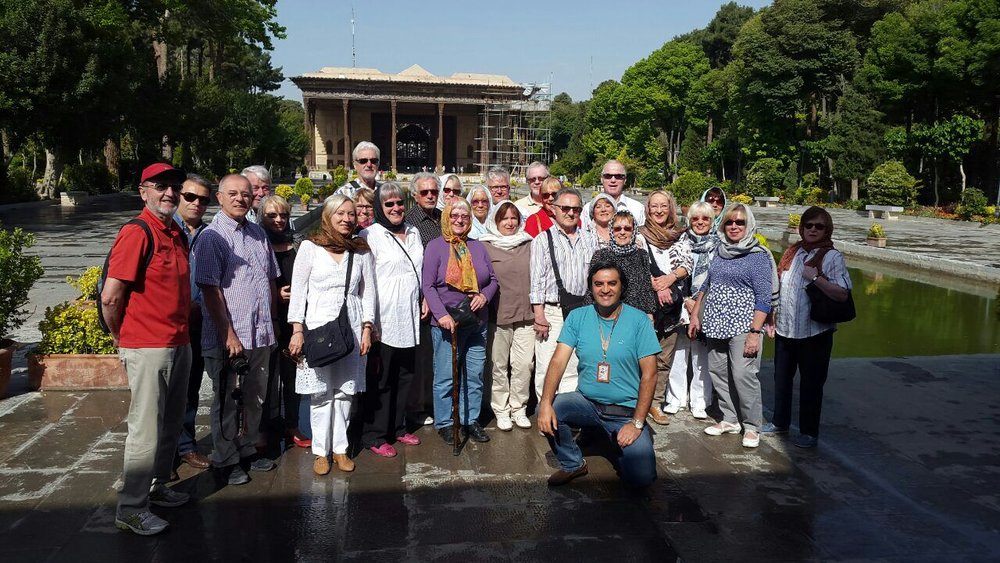 TEHRAN – The tourist flow from the U.S. to Iran has not been slowed down as its year-on-year rate shows no decrease in the stream, says the chief executive of the Iranian Tour Operators Association.
"U.S. tourist arrivals to Iran have not come to a halt and the number of inbound tourists from the U.S. during the current Iranian year (which started March 21, 2017) shows no reduction in comparison to that of the same period last year," ISNA quoted Ebrahim Pourfaraj as saying on Friday.
He ruled out recent allegations by the U.S. State Department that claims Iran denies to grant visas to American nationals, saying, "The Iranian Foreign Ministry has maintained its previous procedure towards [applicant] American citizens despite all the threats and counteractions that the U.S. government has taken."
Last Tuesday, the U.S. State Department issued a travel warning, advising American and dual-national citizens about traveling to Iran of potential risks for being arrested or detained.
Pourfaraj asserted there is no restrictions for American travelers to visit the country. "Though the procedure of issuing visas is becoming more time-consuming, it does not mean that there is more stringency or a negative response towards American citizens."
"The Foreign Ministry has responded to all [visa] requests after receiving documents and completing formal process. Besides, so far no negative reports have been received from any tourism agencies in that regard," he explained.
Following a landmark nuclear deal clinched between Iran and world powers in 2015, which resulted in the lifting of some economic sanctions, Iran now finds itself back on travel brochures and is scrambling to up its standards to cater to the demands of potential foreign travelers. Many tour operators say the demand has been so acute that they are racing to add new departures and selling them in record time.
Iran hosts some of the world's oldest cultural monuments, including 22 UNESCO World Heritage Sites, and its varied terrain ranges from desert locales to ski resorts.
PHOTO: An undated picture released by irandoostan.com shows Western travelers posing for a photo near Chehel Sotoun, a Safavid-era pavilion in Isfahan, central Iran.
AFM/PA