Riyadh bullied Hariri into resigning as Lebanon PM: Iran
November 5, 2017 - 17:1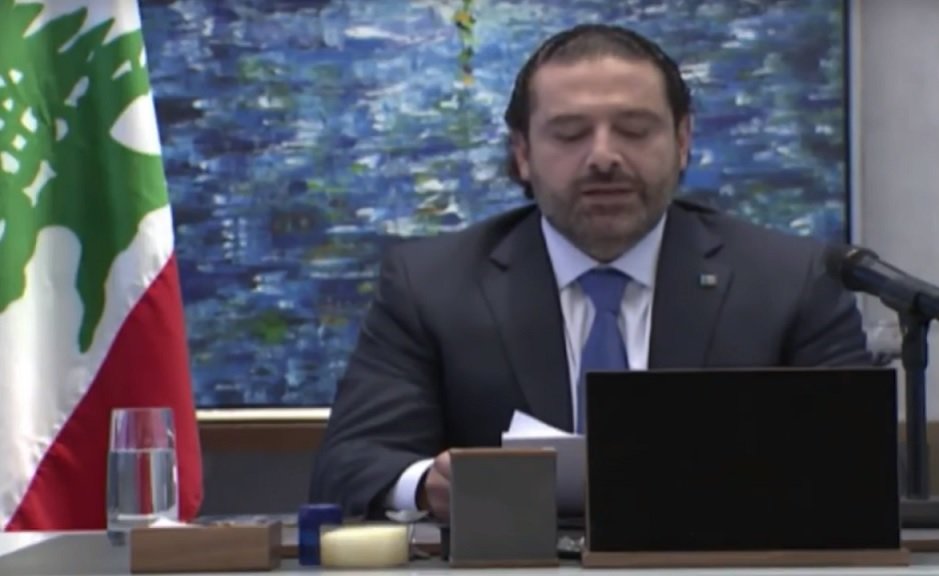 TEHRAN – On Sunday, a day after Lebanon's Prime Minister Saad Hariri surprised the world by announcing his resignation in a televised program broadcast from Saudi Arabia, a number of Iranian officials responded to the news, saying he has been bullied by the Saudis to resign.
While announcing his resignation, the anxious-looking Lebanese prime minister, who was reading a speech word by word, accused Iran of sowing "fear and destruction" in several countries, including Lebanon.
He also said he was stepping down because he feared for his life.
Hariri's father, former Prime Minister Rafik al-Hariri, was assassinated in 2005.
Mohsen Rezaee, secretary of Iran's Expediency Council, said late on Saturday that Hariri resigned after Saudi Arabia twisted his arm to do so.
"New information demonstrated a new adventurism by Saudi Arabia, the Zionist regime and America," Rezaei said in a message posted on his Instagram account, in an apparent reference to Hariri's anti-Iran remarks which came earlier in the day.
An informed Iranian source said on Sunday that Hariri's resignation came after Iran turned down a request by Riyadh to stop expressing support for the oppressed Yemeni nation in the face of a deadly Saudi war.
The source – described as close to Ali Akbar Velayati, a senior adviser to Ayatollah Ali Khamenei – was qutoed by Fars news agency as saying that the text of Hariri's resignation was dictated by the Saudis.
The source said following a trip to Saudi Arabia, Hariri returned to Beirut to meet with Velayati to convey the kingdom's message to Iran regarding the Yemeni conflict.
Hariri was hopeful that he could discourage the Islamic Republic from its opposition to the "Saudi crimes" in Yemen, but he received Iran's negative response, the source remarked.
Velayati told Hariri during their meeting that the Saudis should halt their bombing campaign and economic and medical blockade on Yemen in order to pave the way for dialogue with the impoverished nation, the source went on to say.
"The inappropriate request by Hariri and the Saudis was that the Islamic Republic of Iran abandon backing the right side [in the Yemen crisis], but because they were disappointed, Saad Hariri was immediately summoned to Riyadh to declare his resignation outside the Lebanese territory."
A top Iranian security official, Ali Shamkhani, has also said that the resignation is part of Riyadh's plot.
Such act would not weaken the will of the "free nations", noted Shamkhani, secretary of the Supreme National Security Council.
"What Riyadh did to Beirut is what Washington does to Riyadh," Shamkhani said, suggesting that the resignation was a direct order from Saudi Arabia.
The commander of Iran's Islamic Revolution Guards Corps (IRGC) responded to allegations by Hariri against Iran and Lebanon's resistance movement Hezbollah, saying Hariri was a "stooge" of Saudi Arabia.
Hariri's sudden departure was aimed at "creating instability" in Lebanon, Major General Mohammad Ali Jafari said.
Foreign Ministry spokesman Bahram Qassemi has said Hariri's resignation was a Saudi-orchestrated scenario, urging Riyadh to take a realistic approach toward regional issues.
"As Mr. Aoun (the Lebanese president) has said, Iran-Lebanon ties are very friendly and the Islamic Republic have always respected the opinion, independence and freedom of Lebanon," Qassemi said.
Mahmoud Vaezi, the chief of staff of President Rouhani's administration, rejected Hariri's allegations against Iran, saying his resignation sounded "fishy".
Vaezi said Riyadh and the West have been behind such act. "This is an unreasonable, undiplomatic act and we hope it doesn't have a bad impact on Lebanon," Vaezi said.
MH/PA