Iran threatens to retaliate against new U.S. sanctions
January 13, 2018 - 18:33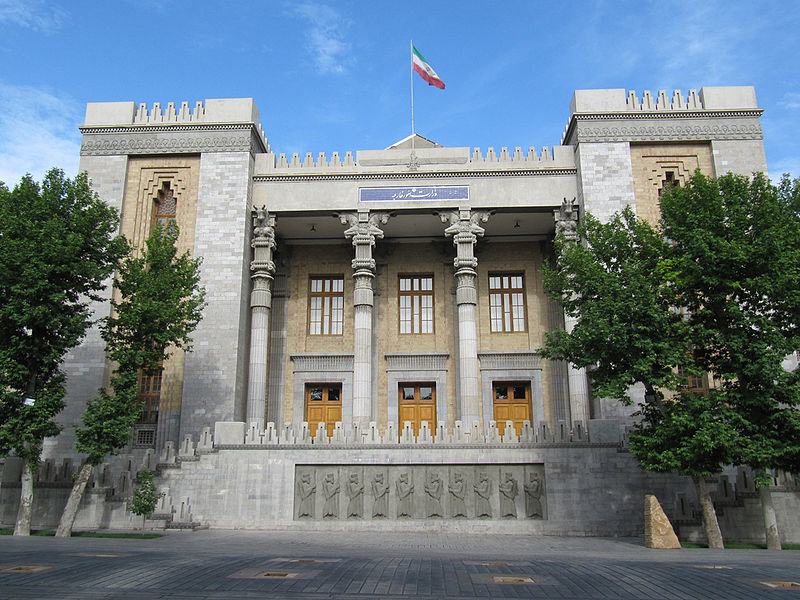 TEHRAN – The Iranian Foreign Ministry issued a statement on Saturday condemning the new U.S. sanctions on a number of Iranian individuals and entities, threatening to retaliate.
The statement followed after U.S. President Donald Trump extended waivers of key economic sanctions on Iran for another 120 days, but imposed new sanctions on 14 Iranian individuals and entities including Ayatollah Sadeq Amoli Larijani, the Iranian Judiciary chief.
Trump also gave Europeans only 120 days to agree to an overhaul of the nuclear agreement – officially called the Joint Comprehensive Plan of Action - or he would pull Washington out of it.
The Foreign Ministry rejected any changes to the JCPOA.
Following is an excerpt of the Foreign Ministry's statement:
The Islamic Republic of Iran and the international community have said that the JCPOA is an international valid document and is non-renegotiable under any circumstances.
Iran will not accept any commitment beyond what has been mentioned in the JCPOA and will not accept any change in the deal either.
The U.S. has "crossed a red line" by imposing sanctions on Judiciary chief Ayatollah Sadeq Amoli Larijani, the Foreign Ministry says.
The U.S. government, like other signatories to the JCPOA, is duty bound to fulfil its obligations under the JCPOA and must take consequences in case of violation.
The U.S. decision in imposing new sanctions on the Iranian individuals and entities proves the U.S. government's animosity towards the great Iranian nation.
Iran will definitely respond to the U.S. act by putting the name of Ayatollah Sadeq Amoli Larijani on list of sanctions. The U.S. has crossed a red line by taking "hostile" and "illegal" act of putting Ayatollah Amoli Larijani on sanction list
Zarif says JCPOA 'not renegotiable'
On Friday, immediately after Trump announced his new decision, Iranian Foreign Minister Mohammad Javad Zarif said the nuclear agreement "is not renegotiable".
"Trump's policy & today's announcement amount to desperate attempts to undermine a solid multilateral agreement, maliciously violating its paras 26, 28 & 29," Zarif tweeted.
The chief diplomat added, "Rather than repeating tired rhetoric, U.S. must bring itself into full compliance -just like Iran."
NA/PA