Leopard in snare escaped certain death, released back to wild
October 20, 2018 - 21:50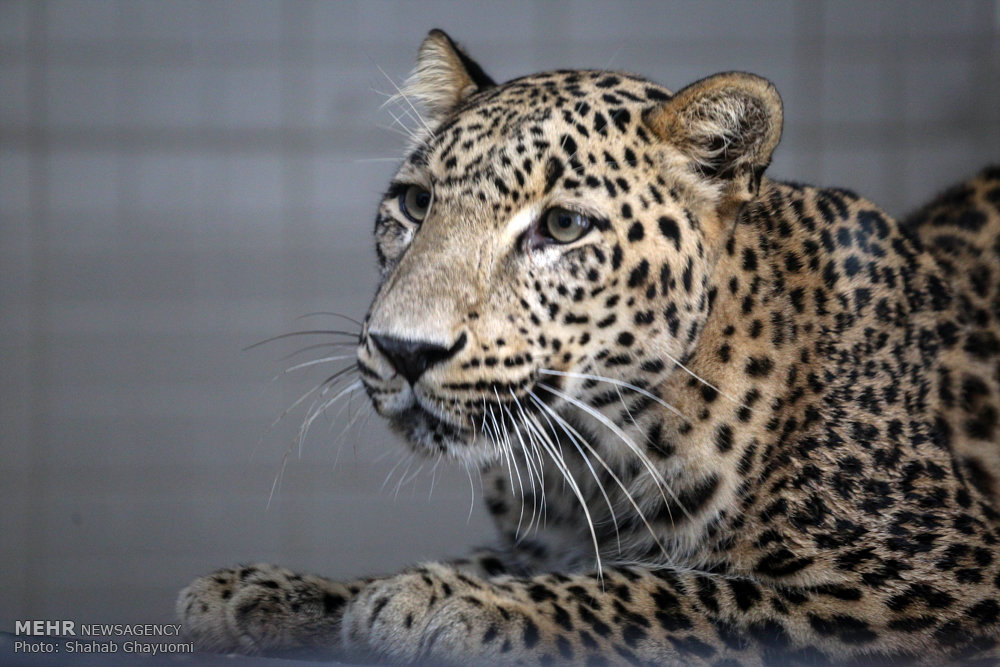 TEHRAN — A leopard caught in snare, in northern city of Galugah in Mazandaran province, was safely released and went back to wild with no lasting harms, Tasnim news agency reported.
Snare is often used illegally by locals in northern cities of Iran to ward off wild boar, but unfortunately it can also cause irreparable harms to other wild animals including leopards, bears, wolves, foxes and caracals.
However, the leopard which was caught in the snare recently, somehow got lucky and remained alive.
Behrang Ekrami, a vet working with Department of Environment sais that on October 16 he was informed of the leopard's situation and soon attended the scene.
"It is important to avoid creating a mayhem in such situations as the animal might get scared and try harder to release itself and get seriously injured," Ekrami said, adding that fortunately in this case locals were careful enough and didn't approach the animal and that's why the animal didn't move much.
Commenting on safe-capture of the animal to cause the minimal injuries Ekrami explained that it is of utmost importance to find the proper injection site on the animal's body to ensure rapid drug absorption and effects as well as calculating the right dosage and formulation of the drug to immobilize the animal.
He also highlighted that sighting the animal in the middle of the night to ensure accurate dart delivery was also challenging and using lights for better sighting could also cause stress to animal and therefore extending the injuries.
"After darting the animal from 15 meters, it took the leopard 8 minutes to get unconscious and after releasing the animal from the snare and disinfecting the superficial injuries on the leopard's body we released it back to its habitat.
"20 minutes after injecting the animal with antidote it became conscious again and vanished into the dense forests," he concluded.
Persian leopard is one of the nine sub-species of the world's leopards, which is considered to be the largest, and is among the most endangered species in the Red List of the International Union for Conservation of Nature (IUCN). Reducing the species feeding the leopards due to illegal hunting, changing habitats due to road construction and mining activities, fire, domestic animal hunting and illegal hunting of such precious species due to its skin are among the reasons led to their being endangered. Although, the largest population survived in Iran among the Middle East.
MQ/MG