Leopard seen for 3rd time in 2 years in north-central Iran
October 29, 2018 - 2:45
TEHRAN – A leopard has been spotted for the third time within two years in Taleqan, a rural district located in Alborz province, north-central part of the country, ISNA reported on Sunday.
Farzin Hakimi the provincial department of environment chief said that rangers patrolling the area have observed a leopard laying on the mountain range and captured some photos.
Taleqan is a desirable habitat for the leopards, as it is the third time environmentalists have succeeded sighting a leopard and capturing photos of this valuable species, he highlighted.
Referring to the role and importance of the precious species in wildlife habitats, Hakimi called on local environmental advocates to cooperate with the enviornmtal forces in protecting this wildlife valuable species.
On January 1, 2017, locals have taken pictures of a leopard in the protected area of Taleqan for the first time, and a year later on February 19, a leopard footprint has been spotted.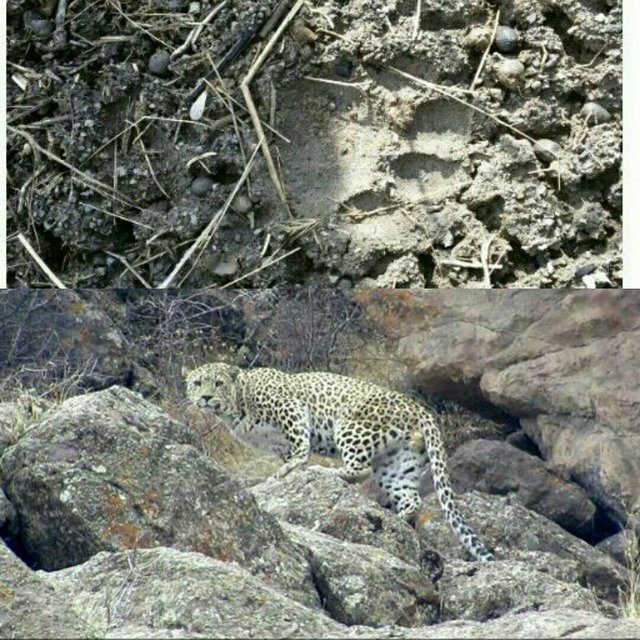 Persian leopard is one of the nine sub-species of the world's leopards, which is considered to be the largest, and is among the most endangered species in the Red List of the International Union for Conservation of Nature (IUCN). Reducing the species feeding the leopards due to illegal hunting, changing habitats due to road construction and mining activities, fire, domestic animal hunting and illegal hunting of such precious species due to its skin are among the reasons led to their being endangered. Although, the largest population survived in Iran among the Middle East.
FB/MQ/MG