"Break silence on Kashmir": Separatists 
October 21, 2018 - 16:28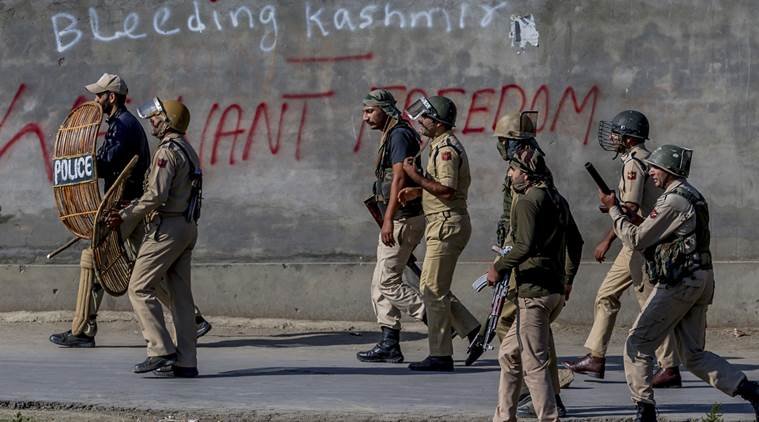 Separatist leadership in Kashmir have urged world bodies to break their "silence"—condemning the civilian killings in Kashmir region, said a report in Greater Kashmir.
The powerful trip of Syed Ali Geelani, Mirwaiz Umar Farooq, and Mohammad Yasin Malik has called people to register their protest "against civilian killings, and use of pellets and vandalizing properties in Jammu and Kashmir by government forces."
In a statement, the separatist leaders said the killing spree can't deter people from pursuing the movement. "Demanding immediate halt on innocent killings and arbitrary measures, they appealed world human rights organization for their cognizance and impressed to raise their voice and come to the rescue of subjugated people in Kashmir," the statement said.
The leaders unanimously declared that if forces are not restrained, people from all corners of the valley will come up with stiff resistance and India's leadership will be responsible for the situation rising thereof.
Referring to recent killing, they said "Kashmir has been turned into a killing field where the lives of men, women and even children are not safe," the spokesperson said, adding "Killings in Fateh Kadal Srinagar is highly condemnable."
They appealed Amnesty International, Asia Watch, and other international organization to break the silence and "take cognizance of the plight of suppressed people" in the state of Jammu and Kashmir.