Illegal bird traps identified, destroyed in northern Iran
November 21, 2018 - 20:17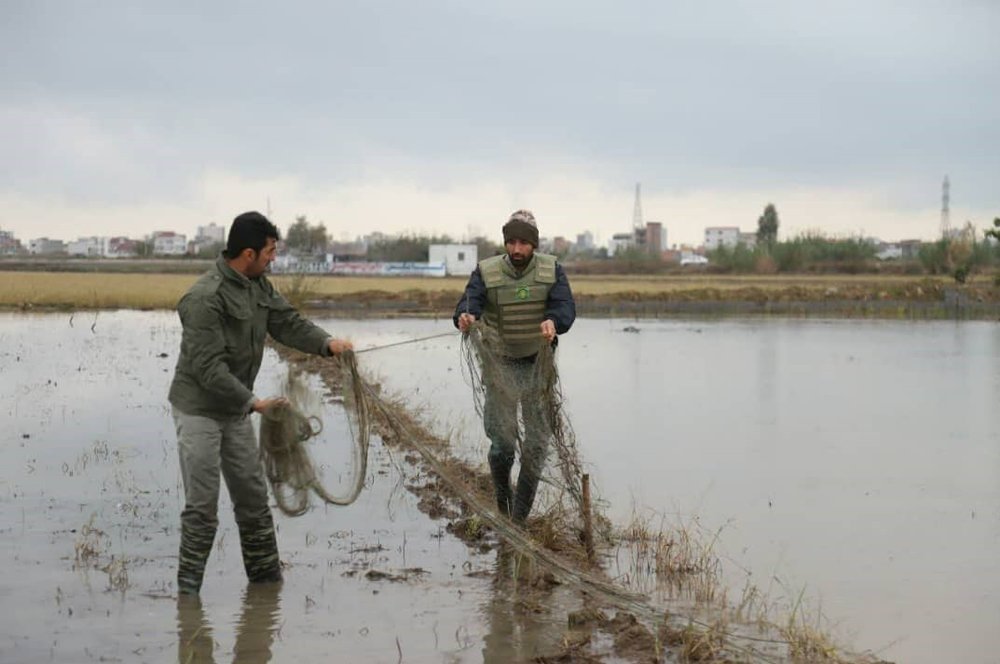 TEHRAN – Some 400 illegal mist nets for catching birds have been destroyed and cleared from some areas of Babolsar and Fereydunkenar in Mazandaran province, northern part of the country, the provincial department of environment (DOE) chief has said.
Mist nets are fine nets that are suitable for capturing birds in woodlands. The fine net is strung across trees so as to lie in the flight path of a bird.
The third phase of operations on trap destroy was carried out with the presence of 60 DOE forces to prevent the poachers from hunting wild, migratory and native birds, YJC quoted Moslem Ahangari as saying on Tuesday.
Rangers of other cities also have joined the operation and destroyed about 150 traps in Fereydunkenar, he said, adding, with great efforts of DOE forces all of the mist nets have been collected.
Obviously, any individual who violates the rules illegally shot, trap or persecute the birds will be treated in accordance with the law, he highlighted.
Some 250 traps in Babolsar county also have been destroyed during the operation, Ahangari stated, adding that the operation will continue to prevent trapping incidents and protect the precious species of birds.
FB/MQ/MG