Iran to provide network between knowledge-based companies, startups
March 3, 2019 - 22:3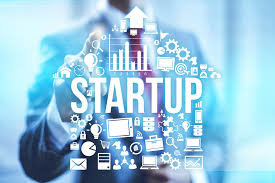 TEHRAN -- The vice presidency for science and technology plans for networking between knowledge-based companies and startups, the deputy director for innovation and commercialization announced, IRNA reported on Sunday.
Payman Salehi said that the societies established at the vice presidency's office for knowledge, industry and market cooperation are facilitating the networking.
The societies, which are active in their specialized fields, should connect startups, knowledge-based companies active in their fields and connect them to big industries, he said.
In this way, they can increase efficiency and solve technological challenges by boosting cooperation, he added.
The demands of industry is the priority for the vice presidency to establish the societies and they run by the private sector, he explained.
Due to agreements signed between the vice presidency and the Institute of Standards and Industrial Research of Iran, the societies can issue certificate of conformity for the products as well, he said.
Salehi announced that the societies can introduce the knowledge-based companies for participation at the international events by the vice presidency as well.
The societies at the office for knowledge, industry and market cooperation are active in different fields of laboratory equipment, precious stone and jewelry, hand-woven carpet and aromatic plants.
SB/MG
END