Tehran foundation honors Sacred Defense artists
April 10, 2019 - 18:22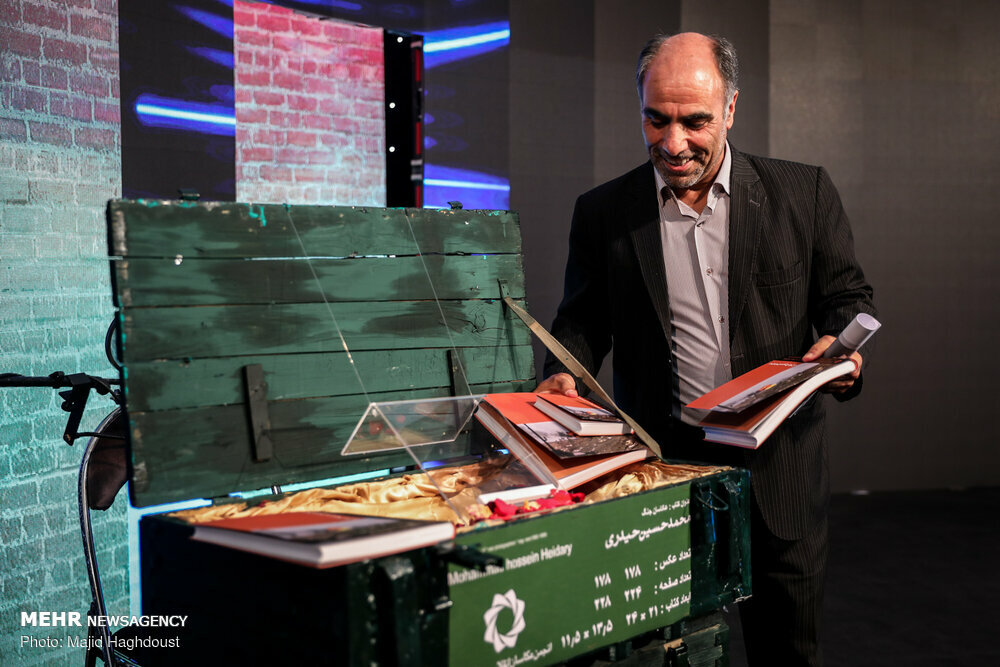 TEHRAN -- The Revayat Cultural Foundation has honored a number of artists of the Iran-Iraq 1980-1988 war, which is called "Sacred Defense" in Iran, in a ceremony held on Tuesday.
The ceremony was organized to commemorate filmmaker Morteza Avini's 26th martyrdom anniversary.
The honorees were Parviz Ramezani, the sound engineer of Avini's documentary "The Narration of Triumph", directors Hossein Mosafer-Astaneh and Mohammad-Ali Bashe Ahangar, cartoonist Masud Shojai Tabatabai and writer and documentarian Mohammadreza Abolhasani.
Avini was martyred by a landmine in 1993 during his last trip to the former Iran-Iraq war zone in southwestern Iran while making a documentary about soldiers who were still listed as missing in action.
He became famous for "The Narration of Triumph" and was called "the master of martyred writers" by his colleagues and war veterans due to the fervent narrations he wrote for his documentaries.
In addition, "Photographers of War", a book containing pictures of the war taken by Mohammad-Hossein Heidari was unveiled at the end of the ceremony.
According to Heidari, the photos only reflect one day of all the days he was at the warfronts while he was taking photos.
Heidari hoped that more books of photos on the war would be published in the future to preserve the history.
Photo: Photographer Mohammad-Hossein Heidari picks copies of his book "Photographers of War", unveiled at the Revayat Cultural Foundation on April 9, 2019. (Mehr/Majid Haqdust)
RM/YAW