Return to motherland: Asiatic lion to return to Iran after 80 years
April 30, 2019 - 20:56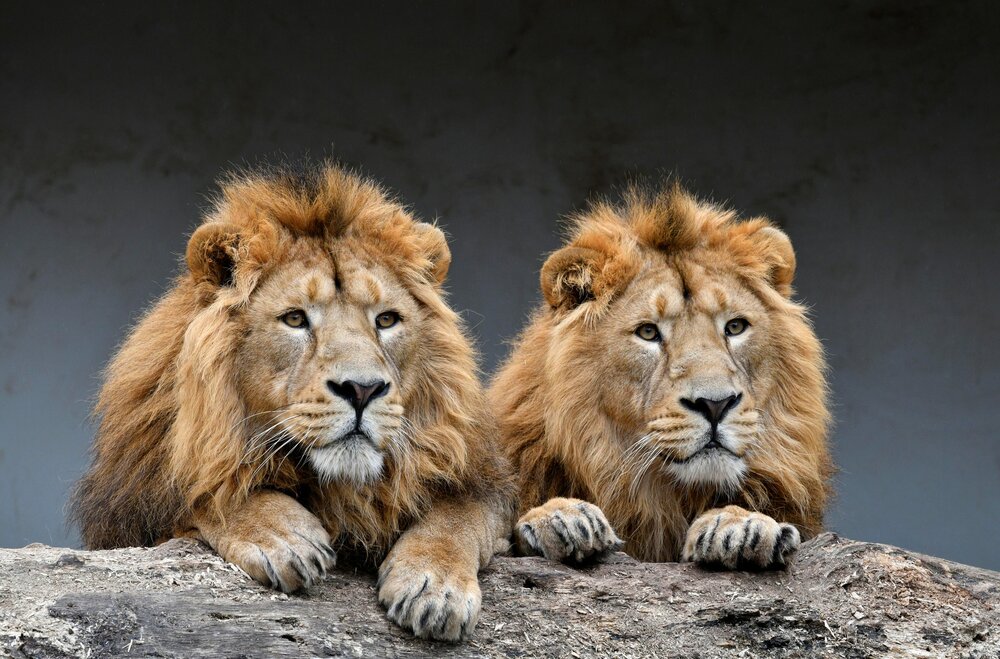 TEHRAN — Tehran Zoological Garden, also known as Eram Zoo, will be home to Asiatic lion, which was extinct in the country for almost 80 years, a veterinarian at Eram Zoo has said.
According to Iman Memarian the last remaining Asiatic lion was sighted about 80 years ago in Iran. He went on to explain that before and after the Islamic Revolution (1979) Iran made attempts to bring back Asiatic lion to Iran, but Indians did not cooperate.
Tehran Zoological Garden has put in efforts to bring back Asiatic lion to Iran for 6 years, he said, adding that, "we submitted our request to the European Association of Zoos and Aquaria (EAZA)."
"We also developed a lion pen which complied with EAZA's standards," Memarian highlighted.
According to the National Geographic nearly all wild lions live in sub-Saharan Africa, but one small population of Asiatic lions exists in India's Gir Forest. Asiatic lions and African lions are subspecies of the same species.
European Endangered Species Programme (EEP) recommended that a male and a female lions will be brought to Iran, however, U.S sanctions against Iran has complicated the transfer.
And now after years of collective attempts on Wednesday morning Tehran Zoological Garden will celebrate the return of the Asiatic lion to the country, Memarian concluded.
Asiatic lions once prowled from the Middle East to India. Now, only a fraction of these magnificent animals survive in the wild. Its range is restricted to the Gir National Park and environs in the Indian state of Gujarat. The Gir Forest's dry teak woods were once a royal hunting ground. Today they are a reserve where these at-risk big cats are heavily protected.
On the International Union for Conservation of Nature (IUCN) Red List, it is listed under its former scientific name Panthera leo persica as Endangered because of its small population size and area of occupancy. It was also known as "Indian lion" and "Persian lion".
Until the 19th century, it occurred in eastern Turkey, Iran, Mesopotamia, and from east of the Indus River to Bengal and Narmada River in Central India. Since the turn of the 20th century, it is restricted to the Gir Forest National Park and surrounding areas.
Historical records in Iran indicate that it ranged from the Khuzestan Plain to the Fars in steppe vegetation and pistachio-almond woodlands. It was widespread in the country, but in the 1870s, it was sighted only on the western slopes of the Zagros Mountains, and in the forest regions south of Shiraz. Some of the country's last lions were sighted in 1941 between Shiraz and Jahrom in Fars province, and in 1942, a lion was spotted about 65 km northwest of Dezful. In 1944, the corpse of a lioness was found on the banks of Karun River in Khuzestan province.
Conflicts with humans, wildfires, poaching, canine distemper virus, decreases in population sizes of native ungulates are of the threats to the lions.
MQ/MG