Canadian government should be held accountable for its past dark history, Iran says
January 29, 2023 - 22:24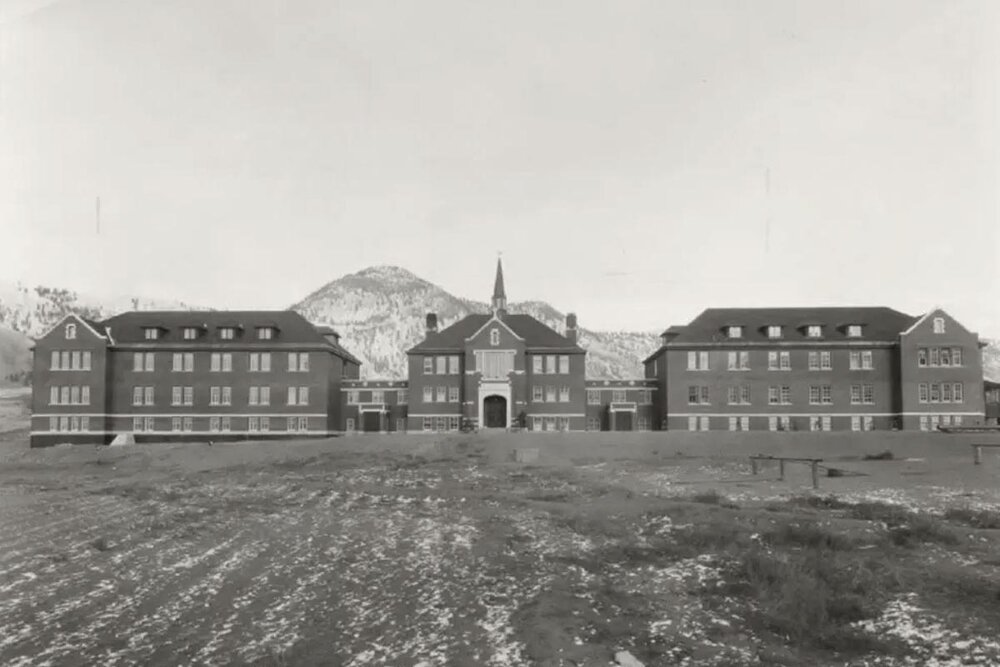 TEHRAN – The Iranian Foreign Ministry spokesman said on Saturday that that the Canadian government should be held accountable for its dark history as more mass graves of indigenous innocent children are being found in the country.
Nasser Kanaani said such mass graves are examples of a "great human tragedy" and they cannot be described as anything other than "genocide".
Kanaani added the revelation of mass graves shows the "depth of human catastrophe" and remind the world of the crimes committed against the Native Americans when white racists colonized Canada under the leadership of England.
"This great and shocking crime has taken place in a country that its government, through hypocritical shows, is constantly trying to portray itself among the claimants of human rights defenders," Kanaani remarked.
The Canadian government's claims about human rights are just intended to deflect attention from its complicity in this "human tragedy", the Foreign Ministry spokesman pointed out.
Such pretensions are also a proof that this Ottawa government and its allies are using human rights "as a tool to dictate their politically motivated views on others," he added.
Expressing deep regret over the "scope of crimes and historical genocide" against the indigenous Canadian population, Kanaani said, "These crimes against humanity will never remain hidden from the eyes of true justice seekers and that the Canadian government must be held accountable for its past dark days."
The comments by the Iranian Foreign Ministry spokesman come as the Canadian government has agreed to pay more than $2 billion to hundreds of indigenous communities to settle a lawsuit centered around nearly a century of abuse suffered by children who attended Indian residential schools.
The lawsuit, filed by 325 First Nations communities in 2012, sought compensation for the physical, sexual and mental abuse suffered by indigenous children during the residential school era in Canada, according to Native News Online.
From the late 1800s to the 1990s, more than 150,000 First Nations children were forcibly removed from their homes, sent to boarding schools and cut off from their families and culture as part of a government effort to assimilate them into Canadian society. Many of the children were beaten, raped and sexually abused, and thousands are believed to have died from disease and malnutrition.
"The residential school system decimated our languages, profoundly damaged our cultures, and left a legacy of social harms," Shane Gottfriedson, Representative Plaintiff and former Chief of Tk'emlups te Secwepemc and a plaintiff in the lawsuit, said in a statement. "The effects go beyond my generation. It will take many generations for us to heal."
Over the past two years, more than a thousand unmarked graves and possible gravesites have been found on the properties of former residential schools throughout Canada — some as recently as the last two weeks.
"It has taken Canada far too long to own up to its history, own up to the genocide it committed and recognize the collective harm caused to our Nations by Residential Schools," Garry Feschuk, the former chief of the shishalh and one of the plaintiffs said in a statement. "It is time that Canada not only recognize this harm, but help undo it by walking with us. This settlement is a good first step."