Tehran writes to UN over Israeli assassination of Iranian military advisers in Syria
April 7, 2023 - 17:35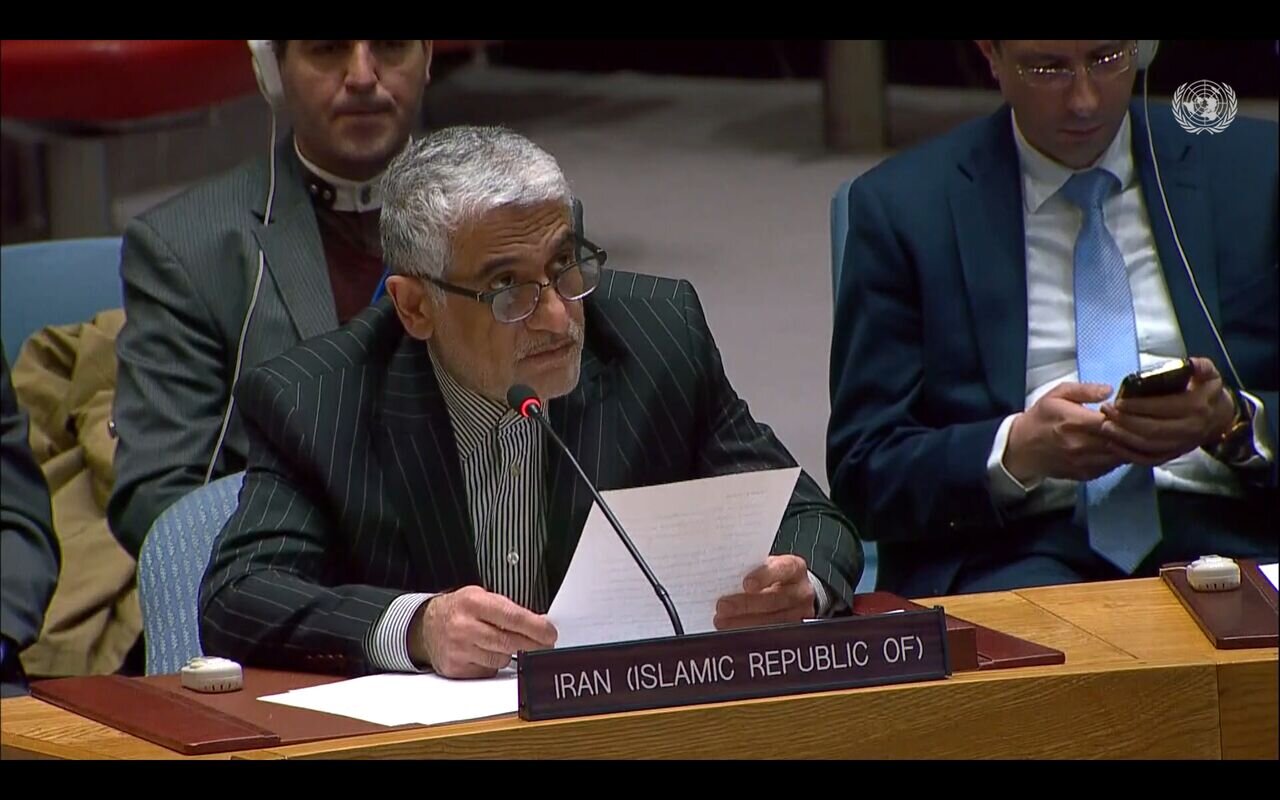 TEHRAN- Iran's ambassador and permanent representative to the UN has said that the UN Security Council must denounce Israel's continued breaches of the UN Charter and fundamental principles of international law and take immediate action to put a stop to Tel Aviv's illegal and criminal behavior.
Amir Saeid Iravani made the comment in a letter to UN Secretary-General Antonio Guterres and the chairman of the Security Council on Wednesday after two Iranian military advisors in Syria were assassinated in an Israeli airstrike on the outskirts of Damascus last week.
The full text of which is as follows:
On instructions from my Government, I would like to inform you that two Iranian military advisors, Major Milad Heidari and Captain Meqdad Mahqani Jafarabad, who served as advisors to Syrian forces fighting terrorism, were martyred in the recent Israeli regime terrorist attacks launched on Damascus and its suburbs on 31 March 2023. These terrorist attacks also resulted in the tragic loss of innocent civilian lives and severe damage to Syria's infrastructure. This heinous crime is yet another illustration of the Israeli regime's ongoing aggression and flagrant violation of international law on Syrian territory.
Furthermore, Israel's acts of aggression against Syria continue unabated, without facing any consequences from the international community, particularly the United Nations Security Council, and being able to act with impunity. The Israeli regime has flagrantly violated the basic rules of international humanitarian law in recent months, and its military strikes have systematically and deliberately targeted Syria's critical infrastructure, including the international civilian airports of Damascus and Aleppo, which are critical lifelines for humanitarian supply and relief efforts in the aftermath of Syria's recent tragic earthquake. Israel's aggression caused significant material damage to Syria's critical infrastructure.
Given the serious repercussions of such unlawful and criminal acts for regional and international peace and security, as well as the grave challenges to the rule of law, the United Nations Security Council must take decisive action to end these violations and hold the Israeli regime accountable for all its internationally wrongful acts. The Security Council must not be complicit in double standards and must carry out its mandate by explicitly condemning the Israeli regime's ongoing violations of fundamental principles of international law and the United Nations Charter. Syria's sovereignty and territorial integrity must be respected, and actions that undermine them must not be tolerated.
The Islamic Republic of Iran has made it clear time and again that it will not hesitate to take the necessary measures, in accordance with international law and the United Nations Charter, to respond decisively to any threat or attack posed by the Israeli regime and to defend its security and national interests, as well as to protect its people.