We are heroes in Iran: U.S. wrestler Burroughs
February 17, 2017 - 16:56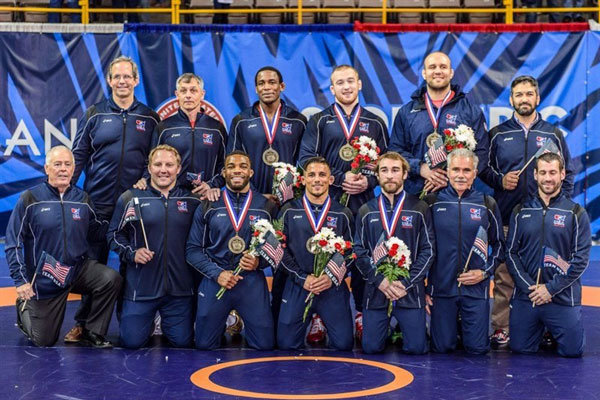 U.S. Olympic gold medalist Jordan Burroughs revealed that unlike in America, he is treated like celebrities in Iran as the Iranians are in love with wrestling.
"It was difficult. There was a period of time where we were like, are we going, are we not going?" Burroughs told CNN. "It was difficult being pawns in the game of political powers that were essentially deciding our fate."
Iran initially denied visas for the American wrestlers in retaliation for the Trump administration's travel ban against people from seven Muslim-majority countries, including Iran.
It wasn't until the U.S. courts shot the ban down, and with some lobbying by both the American and Iranian Wrestling Federations, that the visas were finally granted.
Wrestling one of Iran's favorite sports and many of team USA's Wrestlers are celebrities here.
"In America we are misfits. In Iran we are heroes, so it is really cool to see," Burroughs said.
The U.S. Olympic gold Medalist Kyle Snyder also praised the Iranian fans.
"I have been wrestling overseas for three years now and every Iranian I have ever come in contact with has been extremely respectful, extremely polite," Snyder said.
"[The Iranian] Wrestling Federation lobbied on our behalf and I think their government as well looked at it as an opportunity to show their graciousness and their respect for the sport of wrestling," Bill Zadick, head coach of the US's Freestyle Wrestling team told CNN.
Team USA missing the World Cup would likely have been a disaster for the sport. The U.S., Iran and Russia are Wrestling's international powerhouses.
"A World Cup without the Americans would not have been a real world cup," Rasoul Khadem, the head of Iran's Wrestling Federation CNN at the sidelines of the World Cup in Kermanshah, about 400 kilometers west of Tehran.
Team USA received a warm welcome when they arrived Wednesday in Kermanshah's Shahid Ashrafi Esfahani Airport where dozens of fans and reporters greeted the wrestlers.