Larijani: Trump's anti-Iran accusations 'ridiculous'
September 23, 2017 - 20:7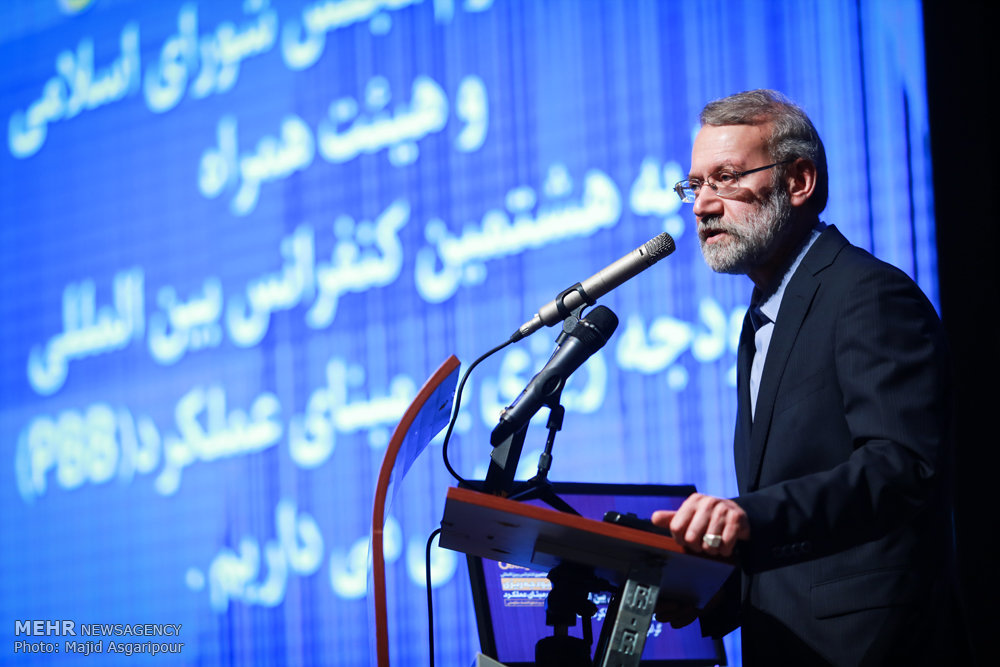 TEHRAN – Iran's Majlis Speaker Ali Larijani on Saturday denounced United States President Donald Trump's recent bombast against the Islamic Republic at the United Nations.
Larijani said Trump's accusations that Iran destabilizes the region because of what he called Tehran's interventionist foreign policy are "ridiculous".
Addressing the UN General Assembly on Tuesday, the U.S. president accused Iran of "supporting terrorists." He said, "The Iranian regime's support for terror is in stark contrast to the recent commitments of many of its neighbors to fight terrorism and halt its financing."
"Are you blind and can you not see that it is only Iran that is standing against Daesh in Iraq and Syria? How can Iran be supporting Daesh and terrorists on the one hand and be standing against them on the other? Does that make sense?" Larijani asked empathically in response to Trump.
Iran says it has been providing advisory military support to the militaries of Iraq and Syria in their counter-terrorism operations on the request of the governments in Baghdad and Damascus.
Many analysts say Washington's regional allies are the ideological and financial backers of extremists in the Middle East and beyond.
Referring to U.S. officials' anti-Iran rhetoric, Larijani said, "They, themselves, know that they only talk nonsense hoping to change the world's public opinion."
That publicity stunt will, however, fail, the Iranian parliament speaker said.
"Iran has wisely chosen a path which it continues to tread," Larijani asserted.
Ayatollah Ali Khamenei, Leader of the Islamic Revolution, on Thursday said the educated class in America are "ashamed of their president".
President Rouhani, in his UN speech, also described Trump's remarks as "ignorant, absurd and hateful rhetoric, filled with ridiculously baseless allegations".
SP/PA