IRCS saves more than 6,300 from death in accidents
July 25, 2018 - 9:6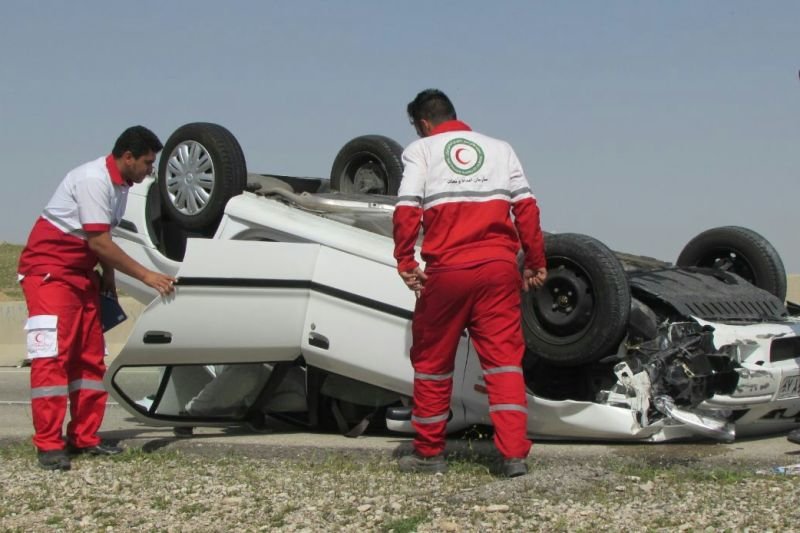 TEHRAN – The Iranian Red Crescent Society (IRCS) has rescued some 6,324 individuals from June 3 to July 21 within the framework of a 100-day national rescue and relief scheme, deputy director for IRCS has said.
Launched on June 14, the national rescue and relief scheme went into force in late spring and will last until September 22. It aims at performing relief and rescue operations to help victims and the injured in natural disasters and accidents nationwide. According to the scheme, 4,606 relief forces are on duty daily during summer.
The relief and rescue operations has been made to rescue people in both natural disasters and accidents happen due to human errors, Shahin Fat'hi said, IRNA reported on Tuesday.
Some 57 percent of the survivors were saved from traffic-related accidents, 23 percent from drowning incidents, 6 percent earthquake and 14 percent from floods, car fire and car rollovers, he added.
Also some 51,541 people have received various types of emergency services, such as accommodation and food supplies, he added.
There are 24 helicopters, 1,026 ambulances and nearly 3,000 other rescue vehicles and facilities has been in full swing to provide rescue and medical services to the people during their summer trips, he concluded.
Last summer, 53 individuals lost their lives on average on a daily basis in road accidents across Iran, amounting to 4,939 deaths, the traffic police chief Taqi Mehri said on June 10.
Last [Iranian calendar] year (March 2017-March 2018) on average some 1,350 were killed every month while the number grew to 1,646 during the summer, indicating that 53 people died in road crashes every day, Mehri added.
Mentioning the sharp increase in the number of road trips during summer holidays in Iran, Mehri regretted the fact that in the [Iranian calendar] month of Shahrivar (August 23-September 22, 2017) alone some 1,746 died in the accidents.
FB/MQ/MG