Amid deteriorating security, 110 Kashmiri youth join militant groups this year
July 31, 2018 - 12:18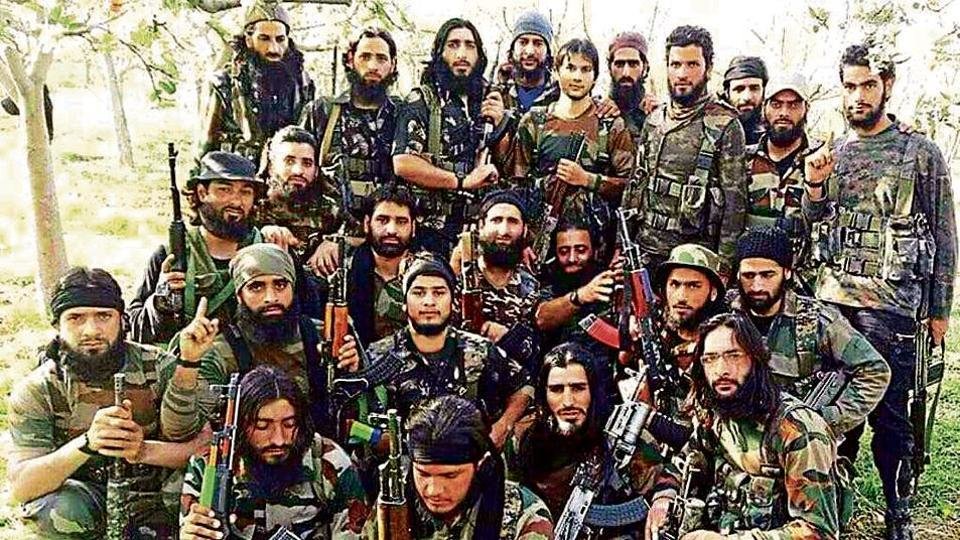 TEHRAN - In an alarming trend, at least 110 young local Kashmiris took up arms and joined militant groups in Indian controlled Kashmir between January and July this year, according to officials. The restive Shopian district in south Kashmir alone accounted for 28 young recruits.
The number of local recruits last year stood at 126, which was the higher number since 2010, and this year the figure is likely to be much higher, according to government officials. Since the imposition of governor's rule in Kashmir last month, the reports of missing people have come down but the recruitment of youth by militant groups has continued unabated.
According to security agencies in India, the most volatile areas in Kashmir this year have been Shopian, Pulwama, Anantnag, Kulgam and Awantipora, accounting for majority of young recruits by militant groups, including Ansar Ghazwat-ul-Hind, an outfit that claims support of the Al-Qaeda. At least 91 youth joined militant groups from these five districts of Kashmir this year, according to officials.
There has been a steady and alarming rise in Kashmiri youth taking up arms since 2014, when the Narendra Modi-led BJP government assumed power in New Delhi, as compared to the period between 2010 and 2013 when the figures stood at 54, 23, 21 and 6 respectively, according to data presented in the Indian parliament.
In 2014, the number jumped 53 and in 2015, it reached 66, while in 2016, the figure was 88, the data showed. Last year the figure swung to 126 and if this trend continues, 2018 could be the worst year in terms of Kashmiri youth joining militancy, according to officials.
Security situation has worsened in Kashmir in past few years. On Friday, the former chief minister of Jammu and Kashmir Omar Abdullah termed the situation in Kashmir as one of the biggest failures of the BJP-led NDA government in New Delhi, saying the situation in the valley has alarmingly deteriorated since the Narendra Modi-led government came to power in 2014.
Recently, there have been reports about Pakistan's intelligence agency making efforts to strengthen Al-Badr, a little-known terror organization, to carry out attacks in Indian controlled Kashmir. A report prepared by India's Home Ministry hinted at an extensive plot, where Al-Badr will carry out simultaneous attacks in both India and Afghanistan.
The advent of ISIS in Kashmir has also been a subject of animated discussion. While the debate continues to simmer, political and strategic affairs observers maintain that the groups like ISIL and Al-Qaeda will find it difficult to gain foothold in Kashmir, primarily because their agenda and ideology clash with Kashmir's indigenous freedom movement.
In an interview with Tehran Times, Kashmir's leading journalist and analyst Zafar Meraj said ISIS has no support base in Kashmir. "No doubts ISIS flags are sometime seen in the hands of agitating youth but that looks more to mock the State rather than having any faith in its ideology."