Economy minister voted out over handling economy
August 26, 2018 - 13:20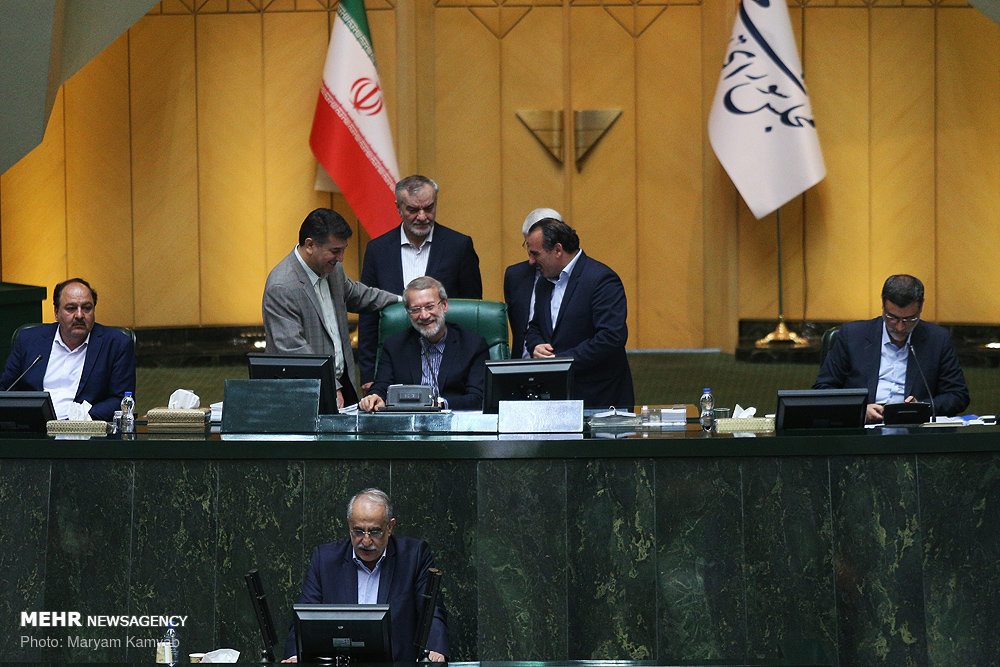 TEHRAN – Economy Minister Massoud Karbasian failed to secure the parliament's vote of confidence on Sunday following an impeachment in the wake of skyrocketing prices in the country and devaluation of the local currency.
Attending an open session of the parliament, Karbasian responded to questions posed by a number of lawmakers complaining about his ministry's performance and poor handling of the economic situation, ISNA reported.
At the end of the impeachment session, 137 of the lawmakers voted in favor of Karbasian's dismissal from his post, 121 voted against, and 2 abstained.
He is the second minister in President Hassan Rouhani's cabinet to be impeached this month. Labor Minister Ali Rabiei failed to win the parliament's confidence vote on August 8.
Critics say the Rouhani government squandered the opportunities presented by the nuclear deal, which now looks increasingly moribund after the U.S. pulled out in May and began reintroducing sanctions.
"Inefficiency and lack of planning have nothing to do with sanctions," said conservative MP Abbas Papizadeh in a speech ahead of the vote.
"Wrong decisions have harmed the people and led to looting of public assets by certain individuals."
In late July, President Rouhani's cabinet appointed a new governor for the central bank, a move seen as a concession to critics who blame the government for economic problems.
MH/SP