Tehran conference to discuss role of technology in natural disasters relief
April 17, 2019 - 9:53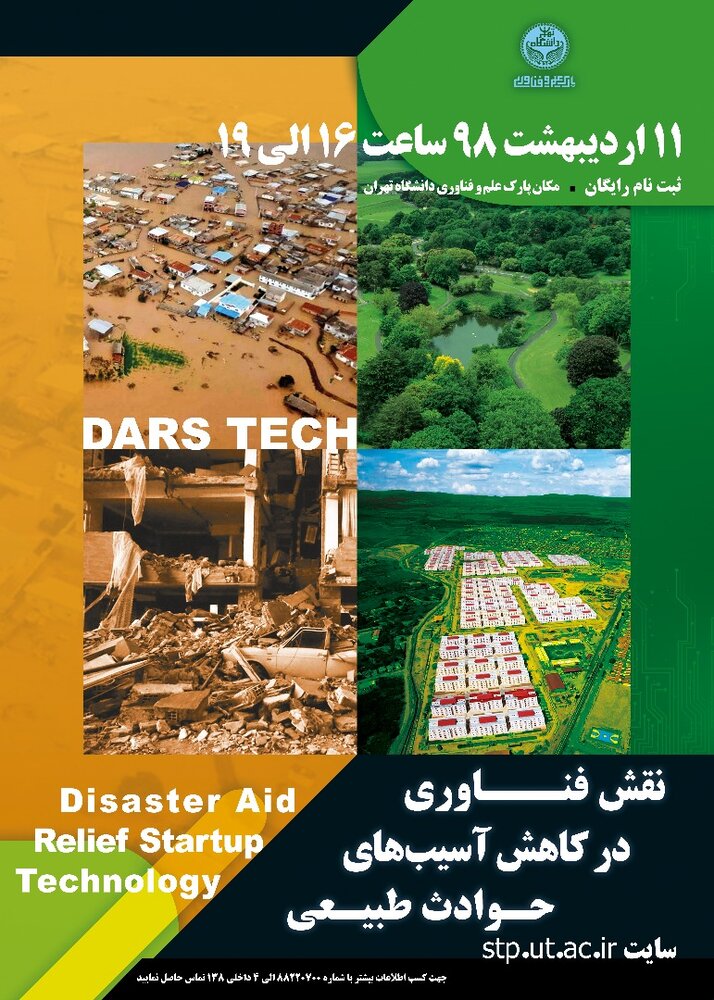 TEHRAN – The University of Tehran's science and technology park will host a conference on the role of technology in natural disasters relief on May 1, ISNA reported.
The establishment of relief startup network, the role of science and technology parks and universities in natural disaster will be discussed during the conference and some new emerging technologies will be introduced during the event.
Thousands of people are killed every year in natural disasters. Over the years, new technologies have been developed to improve the efficiency and effectiveness of first responders, further deepening the role played by technology in disaster aid relief.
SB/MQ/MG